Travel Designer
Discover Holidays
Front-line
675 West Hastings Street Vancouver
1 position available
Accessible Employer: Yes
Open to International applicants with valid Canadian Work permits: Yes
Apply Now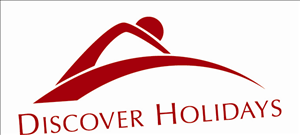 Job Description
Discover Holidays is a leading tour operator specializing in creating unforgettable travel experiences for our clients. We are seeking a talented and passionate Travel Designer to join our team and coordinate exceptional travel itineraries in the stunning regions of Canada and Alaska. If you have a deep love for travel, a keen eye for detail, and a talent for crafting unique journeys, we invite you to apply for this exciting opportunity.
Travel Designer (Full Time)
As a Canada and Alaska Travel Designer you will play a crucial role in crafting and coordinating tailor-made travel experiences that showcase the natural beauty, culture, and adventure opportunities of these two incredible destinations. You will work closely with clients to understand their preferences and desires, curating bespoke itineraries that exceed their expectations.
Responsibilities & Qualifications
Key Responsibilities:
Client Consultation: Conduct thorough consultations with clients to understand their travel preferences, interests, and budget constraints.
Itinerary Design: Craft customized travel itineraries that include accommodation, transportation, activities, and dining options based on client preferences and available resources.
Destination Knowledge: Develop expertise in the Canada and Alaska regions, staying updated on the latest attractions, accommodations, and experiences to offer the most current and relevant recommendations.
Logistics Management: Coordinate all aspects of the travel itinerary, including flights, transportation, reservations, and activities, ensuring seamless transitions for clients throughout their journey.
Budget Management: Provide clients with pricing and work within their budget constraints to create exceptional travel experiences.
Supplier Relationships: Establish and maintain strong relationships with local suppliers, including hotels, tours and transfers to ensure top-notch services for clients.
Client Support: Offer exceptional customer service throughout the travel process, addressing any concerns or issues that may arise during the trip.
Safety and Compliance: Stay informed about travel regulations, safety guidelines, and health protocols to ensure the safety and well-being of clients.
Feedback and Improvement: Collect feedback from clients after their journeys and use it to continuously improve our services and offerings.
Qualifications:
Bachelor's degree in travel and tourism, hospitality management, or a related field (preferred) however 5 years+ of industry or sales and service experience would be considered an asset.
Proven experience as a travel consultant, itinerary planner, or related role.
In-depth knowledge of Canada and Alaska, including popular tourist destinations, activities, and cultural nuances.
Strong customer service and interpersonal skills.
Excellent organizational and time management abilities.
Proficiency in travel planning software and tools.
Strong attention to detail and problem-solving skills.
Ability to work independently and in a team.
Passion for travel and a commitment to delivering extraordinary experiences.
Canadian permanent residency or working visa required.
Salary/Wage
TBD
Other Perks/Benefits
Employee Benefits: As a valued member of our team, you can expect a range of benefits that reflect our dedication to employee well-being and job satisfaction. These benefits include: Three Weeks' Holiday: We understand the importance of work-life balance. Our employees enjoy three weeks of paid annual leave to relax, recharge, and explore the world. Extended Benefits: We provide comprehensive extended benefits to ensure the health and well-being of our team members. This includes coverage for medical, dental, and travel insurance. Employee Health and Wellness Program: We care about your overall health and offer a wellness program designed to support your physical and mental well-being. This may include fitness classes, counseling services, and wellness initiatives. Travel Benefits: As part of the travel industry, we believe that travel experiences are not just for our clients but also for our team. You'll have access to exclusive travel benefits, discounts, and opportunities to explore new destinations. Passionate Team: You'll have the pleasure of working with a team that shares your enthusiasm for travel. Our team is dedicated to creating extraordinary experiences for our clients and continuously expanding their knowledge of the travel industry. Join Our Team: If you are seeking a dynamic and rewarding career in the travel industry, Discover Holidays is the place for you. We invite individuals who are driven by a love for travel, inspired by innovation, and committed to honesty and integrity to join us on this exciting journey. At Discover Holidays, your career will be enriched by a supportive and collaborative atmosphere where your contributions are recognized and celebrated. Join us in creating extraordinary travel experiences and making dreams come true for our clients. Diversity and Inclusion at Discover Holidays: At Discover Holidays, we firmly believe that diversity is one of our greatest strengths. We are an equal opportunity employer committed to fostering an inclusive workplace that values and respects individuals from all backgrounds, experiences, and perspectives. Our dedication to diversity extends to every aspect of our business, from our team members to the travel experiences we create for our clients. We celebrate the unique contributions of each employee and are dedicated to creating an environment where everyone feels valued, heard, and empowered. By embracing diversity, we enrich our company culture, inspire creativity, and enhance our ability to provide exceptional service to our clients. Explore Our Consumer Brand Sites: To gain a deeper understanding of our products and the passionate team behind Discover Holidays, we invite you to explore our consumer brand sites: canadabydesign.com: Discover the beauty and wonders of Canada through our Canada by Design brand. Immerse yourself in the stunning landscapes, diverse cultures, and thrilling adventures that await travelers to this remarkable country. alaskabydesign.com: Journey to the breathtaking landscapes of Alaska with our Alaska by Design brand. Experience the awe-inspiring wilderness, wildlife encounters, and unique Alaskan experiences that make this destination truly unforgettable. By visiting these sites, you'll get a glimpse into the incredible travel opportunities we offer and the dedication of our team to crafting personalized and memorable journeys for our clients.
Job Application Process
Application Deadline: If you are enthusiastic about travel, possess a deep understanding of Canada and Alaska, and have a knack for designing unforgettable itineraries, we encourage you to apply for this position. We invite interested candidates to submit their resumes and letters of interest to careers@discoverholidays.ca no later than September 30, 2023. We look forward to reviewing your application and discovering the potential for you to join our dynamic team. Don't miss this opportunity to be a part of our exciting journey in creating extraordinary travel experiences. Apply today and let your passion for travel shine at Discover Holidays!

Apply Now

//=get_template_directory_uri();?> //=get_template_directory_uri();?> //=get_template_directory_uri();?> //=get_template_directory_uri();?> //=get_template_directory_uri();?>