Visitor Centre Counsellor
Williams Lake & District Chamber of Commerce
Administration
1660 Broadway Ave S. Williams Lake
1 position available
Accessible Employer: Yes
Open to International applicants with valid Canadian Work permits: Yes
Apply Now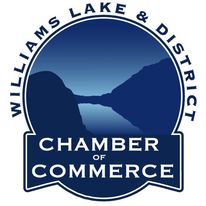 Job Description
Far Away From The Everyday!
Are you passionate about the Tourism industry and assisting with the day-to-day operations of a beautiful and unique Visitor Centre?
Do you enjoy event planning and have a talent for engaging with locals and visitors alike?
If so, the role of Visitor Centre Counsellor could be the right fit for you!
In the heart of the Cariboo Chilcotin, situated on the land of the T'exelcemc, surrounded by hundreds of lakes and rivers, beautiful neighbourhoods, great restaurants and a rich cultural history. The Williams Lake Visitor Centre is looking for a motivated and enthusiastic individual who is passionate, fun and welcoming to join our amazing team as a Visitor Information Centre Counsellor.
For this exciting and fun position as the Visitor Centre Counsellor, you will be responsible for assisting with the day-to-day operations of the Williams Lake Tourism Discovery Centre, ensuring exceptional visitor experience in person/telephone/online and contributing to the overall success of the centre by effectively carrying out a variety of administrative duties, guest interactions and supporting program functions.
Responsibilities & Qualifications
POSITION DESCRIPTION:
Under the direction of the Visitor Centre Manager, the Visitor Centre Counsellor is responsible for the following:
• Greeting visitors, answering telephone inquiries, researching and providing information;
• Direct specific and/or complex inquiries to the appropriate area or person;
• Maintaining inventory and organization of brochures, maps, supplies, etc.;
• Assisting program areas in the assembly of publications including pamphlets, brochures and information packages;
• General administration support to program areas, as needed;
• Event planning and coordination;
• Coffee shop/ice cream sales;
• Gift shop customer service and POS;
REQUIRED COMPETENCIES:
• Knowledge of the tourism and hospitality industry is an asset
• Proven excellent interpersonal and public relations skills to serve people courteously and appropriately;
• Word processing and document preparation (MS Word & Excel preferred);
• Knowledge of and ability to use Social Media is an asset
• Excellent written and verbal communication skills;
• Ability to quickly identify information needs and respond accordingly;
• Works independently and within the team;
• Discretion and judgment in dealing with confidential/sensitive documents and inquiries;
This is a full-time position, candidates should be willing to work flexible hours, including weekends and holidays as required.
Salary/Wage
$17-$20 based on experience
Other Perks/Benefits
Health benefits after a 3-month probationary period. Other benefits include staff discounts and regional familiarization tours.
Recommended Training
SuperHost Foundations of Service Quality, SuperHost Service For All
Job Application Process
To apply for this position, please submit your resume and a cover letter detailing your relevant experience and why you are interested in working with the Williams Lake Tourism Discovery Centre. Applications can be emailed (please mention Visitor Centre Counsellor in the Subject line) to: Tamara Garreau -tamara@wlchamber.ca

Apply Now

//=get_template_directory_uri();?> //=get_template_directory_uri();?> //=get_template_directory_uri();?> //=get_template_directory_uri();?> //=get_template_directory_uri();?>