Visitor Services Counsellor
Tourism Nanaimo
Front-line

Full Time |
Part Time |
Seasonal

2450 Northfield Road Nanaimo
3 position available
Assessible Employer: Yes
Open to International applicants with valid Canadian Work permits: Yes
Apply Now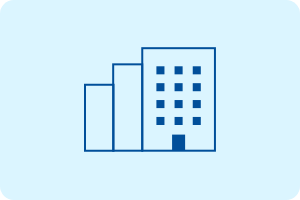 Job Description
The position of the Visitor Services Counsellor is to provide exceptional visitor services and act as an ambassador for Nanaimo, and the surrounding area. Through the delivery of exemplary visitor and customer services, the Visitor Services Counsellor will share their passion and knowledge of Nanaimo and the region with travelers, residents, and the community alike.
Responsibilities & Qualifications
● Comply and support health and safety procedures.
● Identify visitor needs and provide accurate information including advice for transportation, accommodation, attractions, events.
● Communicate travel updates and pertinent information to visitors (BC Parks fire bans, wildlife advisories, ferry travel advisories, Highway bulletins, Tourist Alerts etc.)
● Assist in the distribution of official and partner print collateral to visitors.
● Deliver and distribute relevant travel publications, guides, brochures and itinerary.
● Competently handle retail processes, including monetary exchanges and cash-outs.
● Answer inquiries via phone, email, and in person
● Record daily visitation statistics.
● Assist with creation of media packages; assemble promotional collateral.
● Be an outstanding and enthusiastic community ambassador at all times and uphold the highest standards of Visitor Services delivery – the "face" of Nanaimo.
● Ensure general maintenance of the visitor center facilities (e.g., tidiness of stock and brochures, cleanliness of workspace including windows, floors, front counters, and desk area and other as assigned by supervisor).
● Support special events, including setting up and tearing down Tourism Nanaimo presence at events and engaging with the community at events.
Knowledge, Skills and Abilities:
● Outgoing, friendly and welcoming personality
● Excellent project management and organizational skills
● Strong Computer skills – Google Docs, Excel, Word and comprehensive web browsing abilities
● Comfortable navigating TripAdvisor, Facebook, Twitter & Instagram
● Strong knowledge of local and regional attractions, activities and events
● Strong intercultural communication skills
● Ability to stand for long periods of time; lift and carry up to 40lbs.
● Excellent customer service and service recovery skills
● Able to work in a fast-paced environment/take initiative in slow times.
● Capable of working constructively independently, as well as in a team setting
● Able to adapt to a changing work environment, and thrive in challenging, fast-paced work environments.
Qualifications:
● Express a strong interest in the tourism/hospitality industry OR be enrolled in a diploma/certificate program OR have previous experience providing visitor and customer services within the tourism industry or relevant field.
● Demonstrate knowledge of Nanaimo and the region.
Salary/Wage
17.50
Other Perks/Benefits
Familiarization tours to visit Hotels and Motels, try a tasty lunch, ride a catamaran or bungee jump from 150 ft! You also get to work with fun, enthusiastic people who love to help others! Some specific Customer Service training will be provided.
Job Application Process
Email Morgane Riddell

Apply Now

//=get_template_directory_uri();?> //=get_template_directory_uri();?> //=get_template_directory_uri();?> //=get_template_directory_uri();?> //=get_template_directory_uri();?>