Website and CRM Specialist – Vancouver BC
go2HR
Administration
910-850 West Hastings Street Vancouver
1 position available
Accessible Employer: Yes
Open to International applicants with valid Canadian Work permits: Yes
Apply Now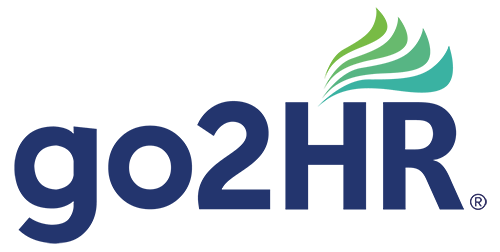 Job Description
Are you ready to be part of a team where your skills are valued, and your opinions are sought after? Are you a technical wizard willing to share your exceptional website and content development skills or looking to grow your skillset as a new grad with our growing organization? If you answered yes, consider this exciting opportunity with go2HR and come work with us!
About go2HR:
go2HR is BC's tourism and hospitality human resource and health and safety association.
Our purpose is to drive strong workforces and safe workplaces that deliver world-class tourism and hospitality experiences in BC.
Our mission is to empower employers to have a strong human resource and health & safety culture that supports strong business performance.
• We offer programs, tools, information, and consulting services to elevate employers' human resources and health and safety practices.
• We educate and train the current and future workforces.
• We inform government, stakeholders and communities on labour market conditions and strategy.
go2HR's core values are: INCLUSIVE, COLLABORATIVE, CURIOUS, and TRUSTWORTHY. We prioritize health, wellness and positive corporate culture, we are a team of 20 and work in a hybrid workplace, working approximately two days/week in the office with your teammates.
Position Overview:
The Website Specialist and CRM Specialist is responsible for day-to-day management of the go2HR website, CRM and digital content creation. More specifically, key areas of responsibilities are website management, database management (HubSpot) and working with various departments assisting with the development and execution of new digital content. The Website and CRM Specialist will play a critical role in helping go2HR meet their strategic communication objectives.
Website management:
• Manage all aspects of website development, including planning, designing, testing, and launching new features and pages which may include HTML, PHP, CSS, WordPress and JavaScript coding
• Monitor website performance, identify issues, and implement necessary fixes or improvements
• Implement strategies to enhance user experience, improve conversion rates, and reduce bounce rates
• Collaborate with the marketing and content teams to deliver consistent and engaging content
• Perform regular updates to website content, text, images and multimedia
• Optimize content for search engines (SEO) to improve organic traffic and search rankings
• Work closely with developers to address technical issues, server maintenance, and website security
• Utilize web analytics tools such as Google Analytics 4 to track and report on website performance metrics, such as traffic, conversion rates and user behavior
• Generate regular reports for management, providing insights and recommendations for improvement
CRM management (HubSpot):
• Maintain and import contacts into database
• Support the day-to day needs of the organization with segmented and targeted list creation
• Create workflows to capture new audience on website, content channels and add to database
• Train team members on HubSpot functionality
General:
• Assist organization with developing, creating and updating website content
• Stay current with emerging digital technologies and services/applications, make recommendations and support implementation/execution of updates or new approaches
Responsibilities & Qualifications
• Post-secondary education in IT, computer science or digital content creation
• 2+ years' experience managing WordPress website
• Knowledge of HTML, CSS, and Javascript
• CRM management experience, with preference for HubSpot Marketing Certification
• Familiarity with analytical tools specifically Google Analytics 4
• Proven ability to effectively analyze metrics (i.e. web analytics, campaign tracking), interpret impact, assess problems and recommend improved digital user experience (UX)
• Demonstrated proficiency with Web-based tools and Microsoft Office applications, including Outlook, Word, Excel, PowerPoint, WordPress, Slack, databases, and graphic applications such as Adobe Photoshop, Dreamweaver and InDesign
• Excellent written and verbal communication skills with the ability to convert the 'highly technical' into the 'engaging and easily understood'
• Ability with collaborate creatively with various departments to execute additional website content
• Strong skills in project management, time management, organization and prioritization, setting and meeting deadlines
Salary/Wage
50-60K
Other Perks/Benefits
This is a full-time role (37.5 hrs./wk) in a hybrid work environment (office downtown Vancouver location/home). go2HR recognizes the value of a diverse workplace and is committed to being an equal opportunity employer and does not discriminate based on identities, Indigenous peoples, peoples of colour, Two-Spirit or LGBTQA+ people, and members of other marginalized groups are strongly encouraged to apply.
Job Application Process
If you are ready to start your career, and interested in working with a highly engaged professional team, this may be the opportunity for you! Please send your resume and cover letter (please mention Website Specialist and CRM Specialist in the Subject line).

Apply Now

//=get_template_directory_uri();?> //=get_template_directory_uri();?> //=get_template_directory_uri();?> //=get_template_directory_uri();?> //=get_template_directory_uri();?>