Winter Whitetooth Grill Sous Chef
Kicking Horse Mountain Resort
Professional
PO Box 839, 1500 Kicking Horse Trail
Accessible Employer: Yes
Open to International applicants with valid Canadian Work permits: Yes
Apply Now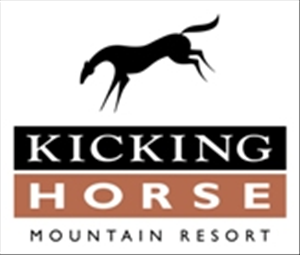 Job Description
Whitetooth Grill Sous Chef – Winter 2023/2024
The Sous Chef will be responsible for assisting the Chef with menu planning, ordering, food preparation and general administration duties, as well as providing leadership at the peer level. They ensure that food preparation, quality, consistency, cleanliness, and sanitation of work areas and equipment meet and exceed established standards, act as team lead in the absence of the Chef, and assist the team in ensuring kitchen procedures are carried out completely for each shift.
This role works closely with the Chef to ensure food preparation and planning of special events exceeds guest expectations to provide the finest mountain dining experience. This role is also responsible for assisting with maintaining equipment, purchasing, and administrative tasks.
Responsibilities & Qualifications
Accountabilities
· Act as key role in absence of Chef in calling the line and communicating with front of house staff
· Assess any needs for preparation work or supplies prior to service and communicate any issues to manager prior to service
· Ensure food is received, stored, handled and prepared in a hygienic and Food Safe compliant manner
· Update inventory lists for communication to manager
· Ensure closing procedures are fully completed for all stations
· Maintain delivery list for items to be delivered
· Prepare, cook, and plate food to established standards for quality and presentation
· Ensure that food is received, stored, handled and prepared in a hygienic and safe manner
· Participate in all team orientation, team meetings, regular cleaning, and season-end clean and close procedures
· Assist Chef with supervision and training of kitchen staff in outlet
· Assist with inventory and menu development as needed
· Maintain effective communication through restaurant and with teammates
· Ensure all cooks maintain a clean and safe work space at all times
· Plan and develop catering events, wine dinners, and other special functions
Requirements
· 3 years previous experience in a food preparation role in a professional dining establishment
· Previous experience leading a line and ensuring food and presentation standards are maintained
· Love of, and passion for, food and cooking
· Culinary training, education or diploma an asset
· Food Safe or other food handling certification an asset
Working Conditions
· Must be able to work flexible hours, including weekends and evening hours
· Must be physically able to move around and stand for extended periods; some light lifting required
Salary/Wage
-1
Other Perks/Benefits
We offer: A staff season's pass for the resort and local mountains. A competitive wage with seasonal accident insurance. Discounts on food, retail and hotels. Pro-deals. Staff events – meet great people who share a passion for the mountain lifestyle!
Job Application Process
Interested? Please apply with your resume. Only those eligible to work in Canada without sponsorship may be considered for seasonal roles.

Apply Now

//=get_template_directory_uri();?> //=get_template_directory_uri();?> //=get_template_directory_uri();?> //=get_template_directory_uri();?> //=get_template_directory_uri();?>