Grounds Maintenance Personnel
CMHC
Front-line

Part Time |
Casual/On-call

1661 Duranleau Street Vancouver
3 position available
Accessible Employer: Yes
Open to International applicants with valid Canadian Work permits: Yes
Apply Now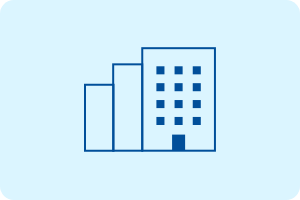 Job Description
Granville Island is administered by the Canada Mortgage and Housing Corporation (CMHC) on behalf of the Federal Government. Its mission is to "to steward this public land for meaningful urban and social experimentation among diverse, creative, cultural and business models, engaging local first nations and communities, and welcoming the world."
Granville Island and its 300 businesses greet approximately 10 million people per year, employ over 3,000 people full-time, and generate over $260 million in economic activity. Granville Island is seen as one of the most successful waterfront development in North America aspiring to become the "most inspiring public place in the world".
You want to know more about Granville Island? Read the Granville Island 2040: Bridging Past & Future report by clicking on this link: granvilleisland2040.ca
About the role
The Grounds Maintenance position is an exceptional opportunity to work for CMHC and become a member of the Granville Island team. In this role, you will work with the Maintenance Department to ensure Granville Island is well maintained and kept in a high standard of repair, cleanliness, and sanitation.
As Granville Island is a 7-day/week operation, there is a requirement to be available for day shifts from 8:00 a.m. – 4:00 p.m. including weekends and statutory holidays. Some earlier or later shifts may be required on occasion. Although we cannot guarantee a weekly minimum number of hours of work, there is a high demand for availability during the summer shifts.
Responsibilities & Qualifications
What you'll do:
Repairs to facility fixtures as needed. E.g. sinks, taps, toilets, window handles, etc.
Landscaping, leaf blowing, paving stone repair.
Woodwork repair, boardwalks, benches.
Gutter cleaning, drain clearing. Some work on roofs is required.
Sweeping, pressure washing, waste removal and other general cleaning as required.
Represent CMHC and Granville Island in a professional and courteous manner.
Provide information to customers and tenants as required (i.e., question on lost and found items, directions).
What you should have:
Building maintenance experience.
Valid drivers' license.
Customer service experience.
Safety knowledge as per Workers Compensation Board regulations and the Canada Labour Code.
The ability to respond in emergency situations – may be first on the scene (injury, lost children, theft).
The ability to adapt to changes and to show initiative when needed.
Must be aware of the hazards and be able to work in a marine environment.
It would be great if you also had:
Scissor lift experience.
Fall protection experience.
WHMIS certificate.
Salary/Wage
23.66 + shift premiums
Other Perks/Benefits
Pay structure: $23.66 / hour base pay Shift premiums: +2.75% to all hours worked +$2.20 / hour (for hours worked between 4:00p.m. and 8:00a.m. and, all hours worked on weekends) +$1.90 / hour (for hours worked between 4:00p.m. and 8:00a.m. on weekends)

Apply Now

//=get_template_directory_uri();?> //=get_template_directory_uri();?> //=get_template_directory_uri();?> //=get_template_directory_uri();?> //=get_template_directory_uri();?>