Guest Service Agent (Front Desk)
Summerland Waterfront Resort and Spa
Front-line
10311 Lakeshore Drive South Summerland
1 position available
Accessible Employer: Yes
Open to International applicants with valid Canadian Work permits: No
Apply Now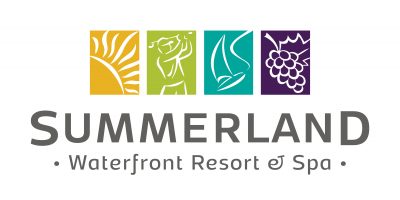 Job Description
Do you love interacting with others and hearing about what they've been up to?
What about making suggestions based on your own experience and anticipating guests needs?
Do you like to keep things organized and make sure systems are working well?
You BELONG at the Front Desk of Summerland Waterfront Resort & Spa.
Our happy guests are the best part of what we do. Bringing together all the details to make their stay enjoyable is worth every ounce of invested effort.
Our team is searching for an individual who shares our commitment to exceptional service. This is an opportunity to be part of a group of people who support each other in a fast-paced, different-every-day, exciting environment. This Guest Service Agent position is specific to evening shifts, typically working 3 pm-11 pm. We are looking for an individual who thrives in the evenings, with availability on weekends. This position will sometimes require our agents to work alone.
Responsibilities & Qualifications
1. Guest Services:
-Ensure exceptional service delivery to guests
-Respond to guest requests
-Elaborate on SWR's amenities to ensure the guest is aware of all we have to offer
-Share about what's happening in and around the Summerland area
-Conflict resolution and service recovery
-Ensure a safe, organized workspace
2. Property Management System:
-Create and manage reservations
-Check guests in and out
-Accept and process payments and refunds
-Trouble Shooting
3. Act as a Communication Hub for colleagues, partners, and vendors:
-Greet everyone who comes into the Lobby and offer directions to the person or place they're looking for
-Help colleagues, partners, and vendors understand guest's needs, what matters to them, and what makes a difference in their time at SWR.
JOB REQUIREMENTS & QUALIFICATIONS:
-A minimum of 1-year experience working in a guest-facing position in a hotel environment
-Computer literacy and experience in Property Management Systems, Microsoft Word, Excel, Outlook/Gmail
-Must be comfortable working alone, along with others in a team environment
-Must have evening flexibility
-Integrity, strong leadership, and problem-solving skills.
-Mature and polished personal presentation
-Must be physically able to stand for long periods of time, move heavy items
-A sincere desire to provide the best possible service to our guests, clients, and customers
-Ability to multi-task and take initiative
We offer great wages, a generous discount program, incredible culture, and the opportunity to work around awesome people. We pride ourselves on our team. If this sounds like a fit for you, please apply with a cover letter and resume.
Salary/Wage
$20

Apply Now

//=get_template_directory_uri();?> //=get_template_directory_uri();?> //=get_template_directory_uri();?> //=get_template_directory_uri();?> //=get_template_directory_uri();?>