Sales Coordinator
Whitewater Ski Resort
Other
602 Lake Street Nelson
1 position available
Accessible Employer: No
Open to International applicants with valid Canadian Work permits: Yes
Apply Now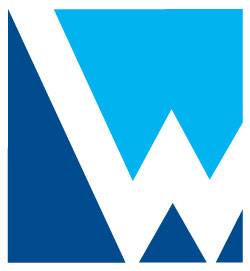 Job Description
The Sales Coordinator is one part of the dynamic Sales & Marketing Team. As a key team member, you will be working to ensure Whitewater's strong brand presence, building long-lasting relationships with many working partners and tour operators, and providing exceptional guest service. Assisting the Sales & Marketing team in planning and development of Whitewater's marketing strategy and growing sales is another key aspect of this role resulting in an incredible destination experience. Closing date is August 13th, 2023.
Job Title: Sales Coordinator
Location: Whitewater Ski Resort
Department: Indoor Operations
Reports to: Sales & Marketing Director
Employment Status/Type: Full-time Seasonal (Sept – April)
Compensation: DOE
JOB SYNOPSIS:
Under the direction and supervision of the Sales & Marketing Director, the Sales Coordinator will be responsible for maintaining Whitewater's strong brand presence with local, national, and international tour operators. As an employee of the Resort, your mandate is to ensure our working partners and all guests receive the best level of service, leaving them with a long-lasting, positively memorable experience of Whitewater.
Key areas of responsibility include assisting in the planning and development of the resort's overall marketing and sales strategy and maintaining strong relationships with group leaders, tour operators, and hospitality partners. As a part of the Sales Coordinator role you will be responsible for growing the sales of the resort while also supporting the Sales & Marketing team in a variety of tasks.
SUMMARY OF RESPONSIBILITIES:
Act as a Brand Ambassador of Whitewater Ski Resort;
Champion a sustainable approach in daily operations, planning, and development;
Promote Whitewater's safety culture;
Maintain current knowledge of legal standards pertaining to waivers and OHS practices;
Embrace, promote, and follow Whitewater's mission statement and values;
Work to achieve department Key Performance Indicators (KPIs) to assist in reaching organizational sales goals;
Be familiar with all Whitewater and Nelson products, as you will act as an information resource;
Travel to various consumer and industry shows to promote the Whitewater brand;
Work closely with hotel partners to promote the full destination experience;
Administer wholesale rates, contracts, and quotes;
Supervise and oversee group and wholesale bookings, as well as coordinate logistics;
Ensure communication is consistent between the Sales role and all other departments;
Organize, coordinate, and conduct familiarization tours;
Maintain a database of all visits, inquiries, and leads;
Oversee donations requests and fulfillment;
Manage website sales content, both internally and on third party sites;
Assist with the creation of promotional materials and sales collateral;
Assist other departments as needed to provide a first-class guest experience;
Cover various department roles and administrative tasks as required in peak times;
Perform other related duties, tasks, and responsibilities as required from time to time.
Responsibilities & Qualifications
REQUIRED QUALIFICATIONS / EDUCATION:
2 years experience in a sales environment;
Ski industry experience is preferred;
Proven track record in tourism, guest services, and as a team player;
Highly computer literate, including proficiency with Microsoft Office suite.
SKILLS & ABILITIES:
Sales experience is an asset;
Local knowledge, both destination and resort;
Ability to accommodate a flexible work schedule;
Ability to work throughout North America;
Polished interpersonal skills;
Effective communication with senior management, supervisors, and other industry professionals;
Detail-oriented and excellent organizational skills;
Able to respond quickly in a dynamic and changing environment;
Flexible, assertive, outgoing, and enthusiastic;
Ability to work independently as well as in a team environment;
Skiing or snowboarding at an advanced or above ability level is an asset.
Job Application Process
Please apply directly to Whitewater's Website.

Apply Now

//=get_template_directory_uri();?> //=get_template_directory_uri();?> //=get_template_directory_uri();?> //=get_template_directory_uri();?> //=get_template_directory_uri();?>