Server
White Spot #605- Richmond Centre
Other

Full Time |
Part Time |
Permanent

Unit #1902 6551 No. 3 Rd
server position available
Accessible Employer: Yes
Open to International applicants with valid Canadian Work permits: Yes
Apply Now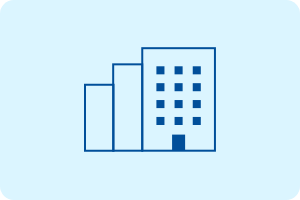 Job Description
As a Server, you build connections with our guests while providing authentic, caring service. At White Spot, you will do more than just serve high quality, unique tasting food in a warm, welcoming environment; you will create memorable experiences that touch people's lives.
Servers are responsible for providing welcoming, enthusiastic, knowledgeable, attentive service, for enhancing the guest experience through making suggestions and promoting menu items, and for the side work that makes a busy restaurant run smoothly.
Great fit if you:
Like meeting new people, can communicate well with a wide variety of people, want flexible hours, thrive working at a fast pace and enjoy being part of a team.
Responsibilities & Qualifications
Requirements:
Serving it Right accreditation
Previous service and cash handling experience preferred
We offer competitive earnings, tips, employee discounts on our amazing food, flexible hours and opportunities to develop and advance.
Filling a part time and full time service positions, flexible scheduling. Weekend availability a must. Friday, Saturday and Sunday. No exceptions. Busy environment excellent tips and steady income.
Salary/Wage
$16.75 +
Recommended Training
FOODSAFE Level 1 by Distance Education, Serving It Right
Job Application Process
Apply to unit605@whitespot.ca or at location

Apply Now

//=get_template_directory_uri();?> //=get_template_directory_uri();?> //=get_template_directory_uri();?> //=get_template_directory_uri();?> //=get_template_directory_uri();?>