Guest Services
The Polygon Gallery
Front-line

Part Time |
Casual/On-call

101 Carrie Cates Court North Vancouver
2 position available
Assessible Employer: Yes
Open to International applicants with valid Canadian Work permits: Yes
Apply Now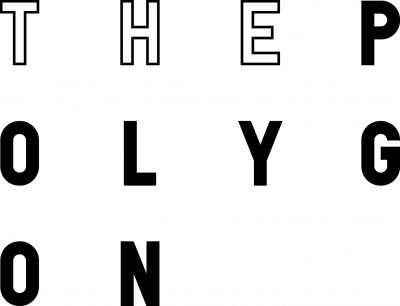 Job Description
A waterfront landmark on Vancouver's North Shore, The Polygon Gallery inspires and provokes cultural insight through adventurous programming. Its lens of inquiry creatively responds to shifting perceptions of the world, through the histories and evolving technologies of photography and related media.
Applications are invited to join the Guest Services team, who are responsible for providing The Polygon's community of visitors and members with exemplary guest experiences. Reporting to the Guest Services Supervisor, the Guest Services staff are the first point of contact for The Polygon's visitors, acting as ambassadors for the organization. This is a part-time, seasonal position.
Responsibilities & Qualifications
Duties and Responsibilities
• Provide friendly, knowledgeable guest services to all visitors, including information about current and upcoming exhibitions, educational offerings, events, and retail products.
• Support Admission and Membership goals by encouraging donations.
• Process Admission, Membership, Gift Shop, and Bookstore transactions.
• Participate in regular cleaning and re-stocking of Gift Shop area.
Qualifications:
• The successful candidates will have, at minimum, a high school diploma. They will have at least 2 years of proven experience in customer service, ideally in a gallery, museum, cultural, tourism or hospitality environment. Experience working in a retail environment is a strong asset. Excellent oral communication is required, as are strong interpersonal skills, including the ability to work collaboratively and with diverse audiences.
• Candidates should have experience with point of sale systems, and the ability to accurately handle and reconcile cash and credit card transactions. They should be comfortable learning specialized software and systems as required. Knowledge of contemporary art and experience with Blackbaud's The Raiser's Edge is highly desirable.
• Fluency in a second language is highly desirable, especially in French or Farsi.
• Applicants should be available and prepared to work on Thursday evenings (3pm – 9pm), on weekends, and on a flexible schedule dependent on staffing needs. The job requires extended periods of standing.
Salary/Wage
20.5
Job Application Process
To apply, please send a resume and cover letter in a single document to May Yi Then at m.then@thepolygon.ca. Only those invited for an interview will be contacted.

Apply Now

//=get_template_directory_uri();?> //=get_template_directory_uri();?> //=get_template_directory_uri();?> //=get_template_directory_uri();?> //=get_template_directory_uri();?>