Disciplinary Action
Progressive Discipline
To operate efficiently, most businesses follow workplace rules, policies and standards. In small businesses, enforcement of rules is often done on a casual basis by dropping a few well-placed hints in an employee's direction. However, this type of communication is at best poor, especially when dealing with the uncomfortable task of having to discipline an employee.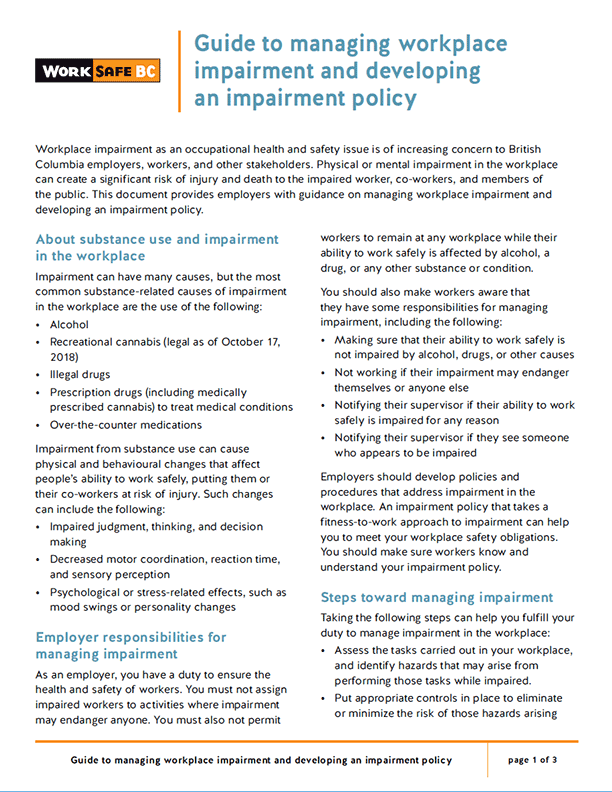 Disciplinary Action
Guide to Managing Workplace Impairment and Developing an Impairment Policy
This WorkSafeBC resource on managing impairment and developing an effective impairment policy has now been translated into seven languages.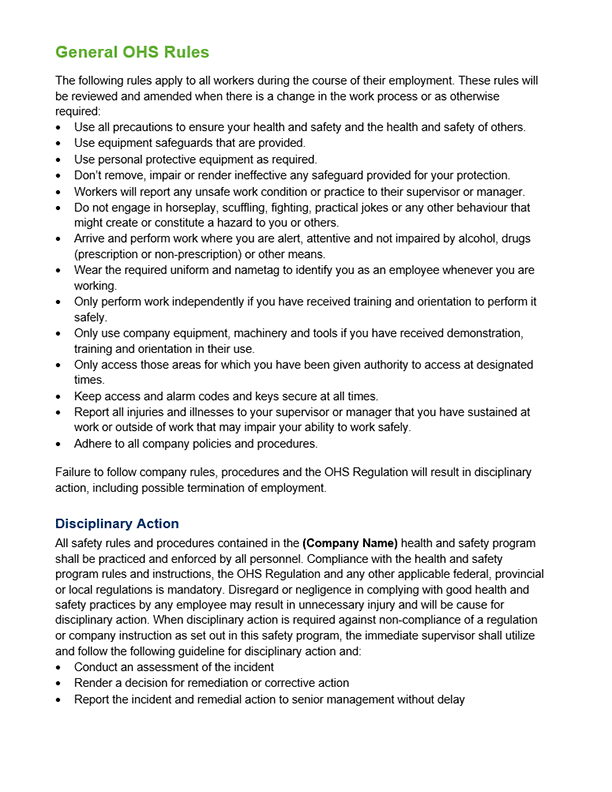 Disciplinary Action
General OHS Rules and Disciplinary Action Policy
This is a template for a General OHS Rules and Disciplinary Action Policy document.

//=get_template_directory_uri();?> //=get_template_directory_uri();?> //=get_template_directory_uri();?> //=get_template_directory_uri();?> //=get_template_directory_uri();?>