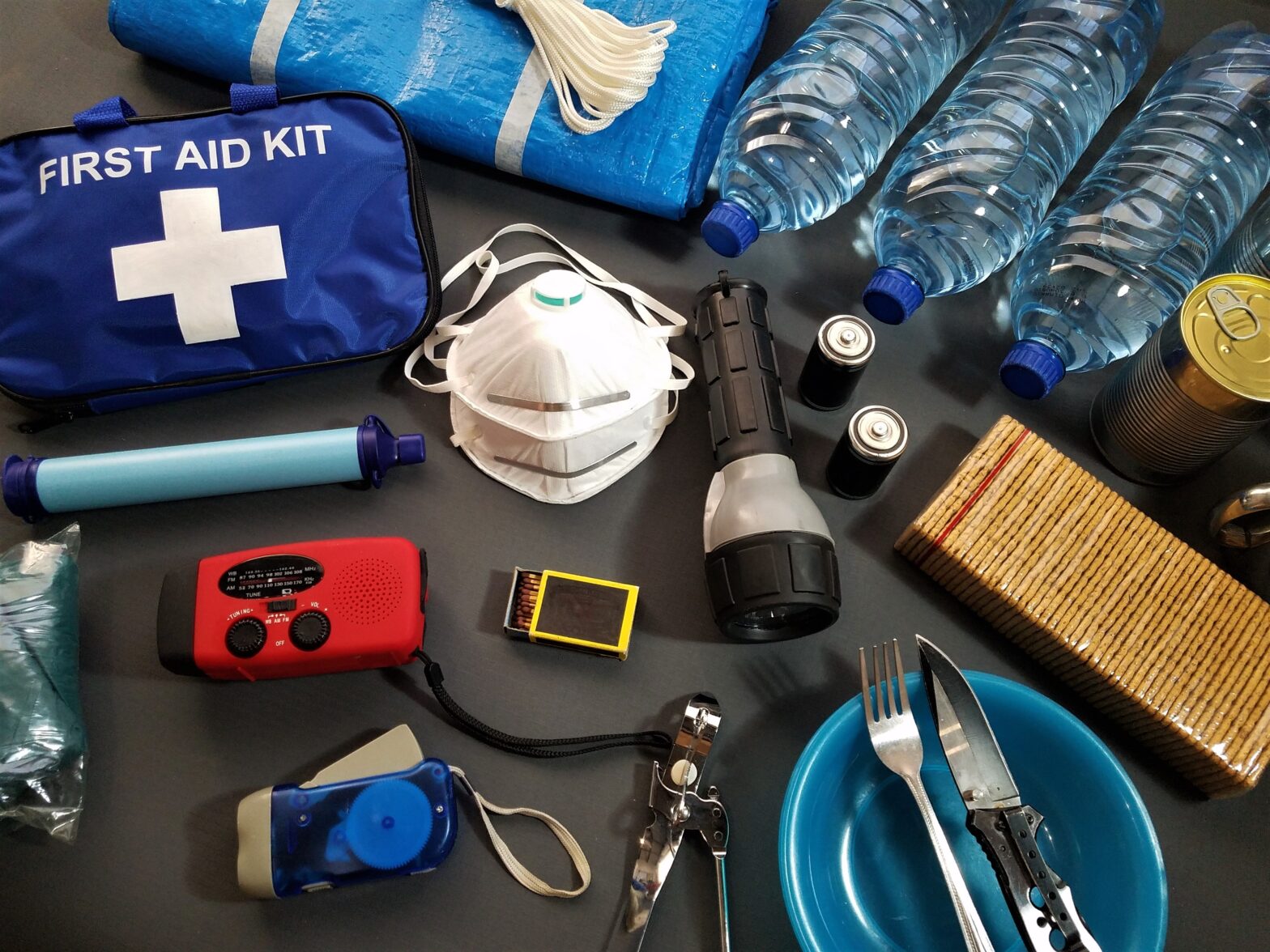 Safety Basics
First Aid Regulation – Approved Amendments Explained
WorkSafeBC has approved amendments to First Aid Regulations, and employers are required to implement these changes by November 1, 2024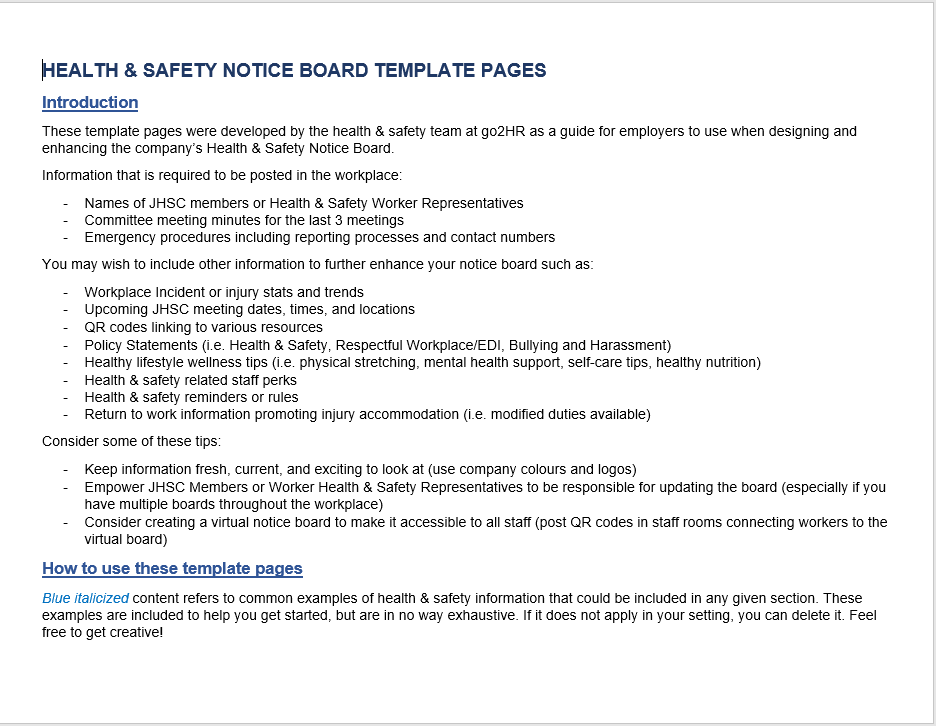 Safety Basics
Safety Notice Board Templates
These template pages were developed by the health & safety team at go2HR as a guide for employers to use when designing and enhancing the company's Health & Safety Notice Board.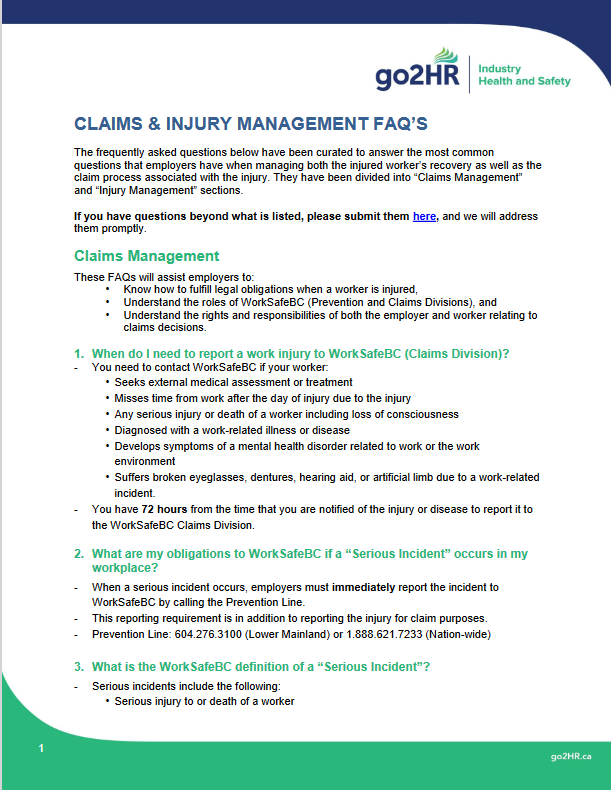 Safety Basics
Claims & Injury Management FAQs
An FAQ guide for employers about managing the injured worker's recovery as well as the claim process associated with the injury.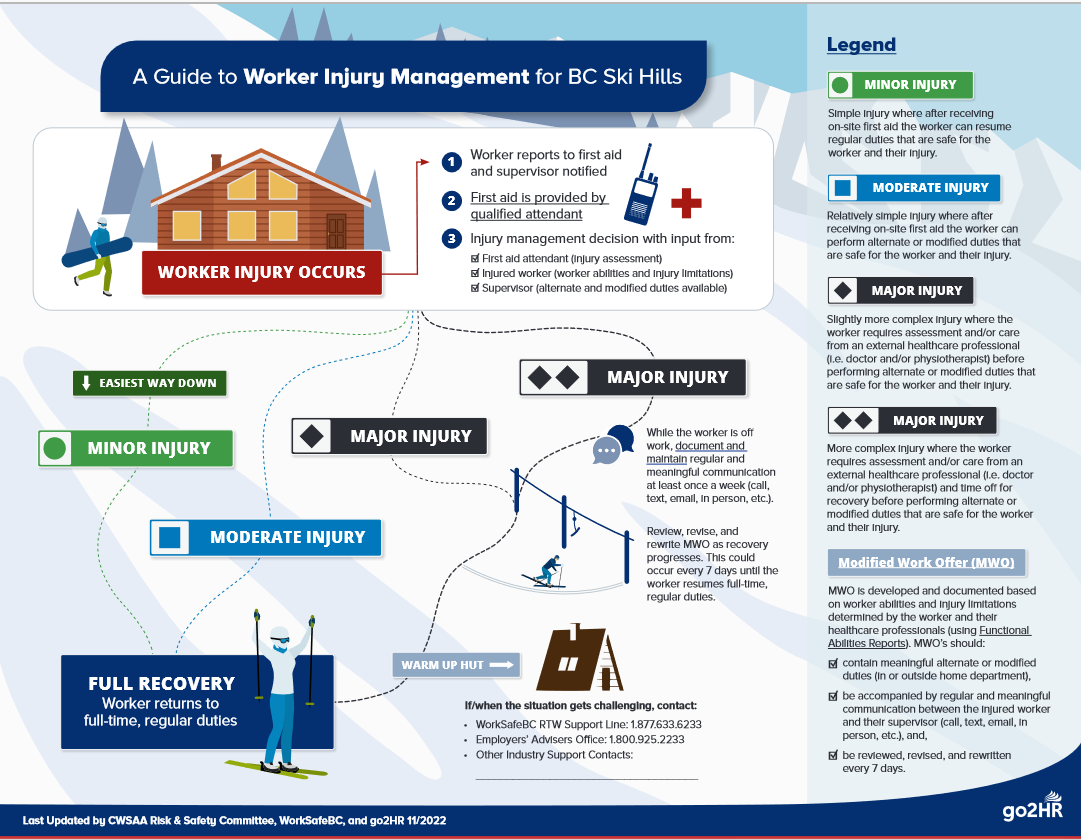 Safety Basics
Guide to Worker Injury Management for BC Ski Hills
An infographic showing worker injury management for ski hills.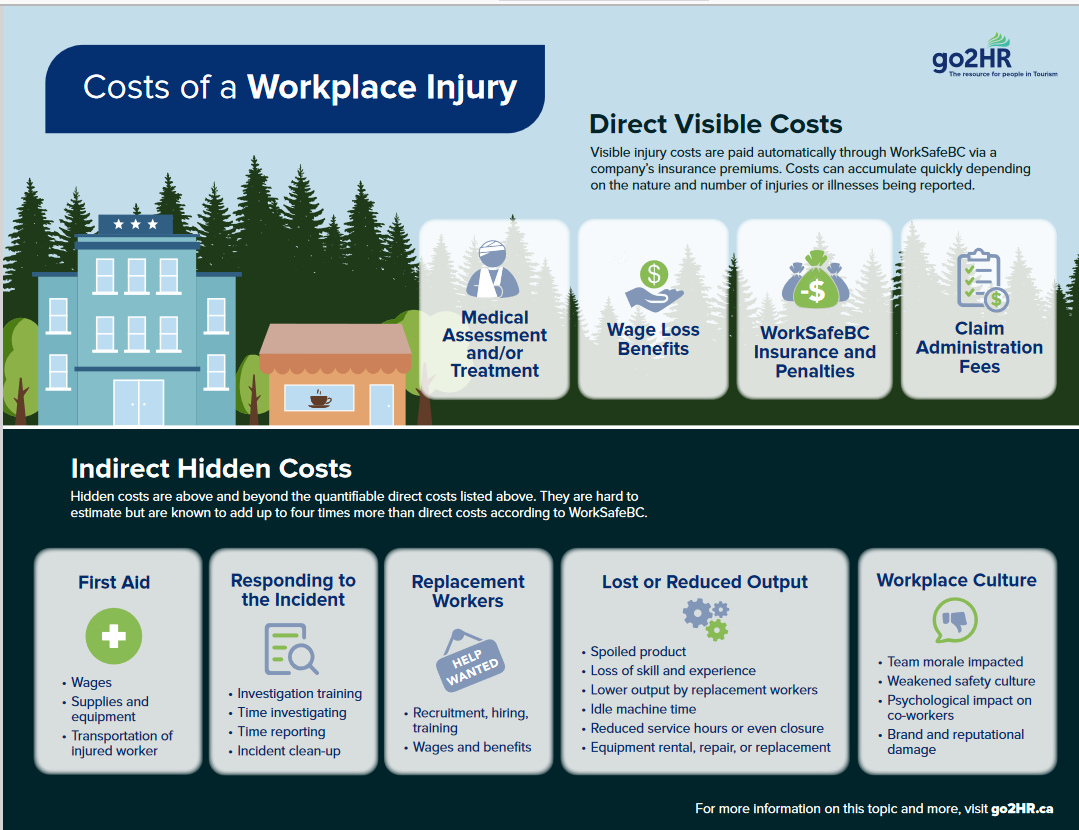 Safety Basics
Costs of Workplace Injury
An infographic showing the visible and hidden costs of workplace injury.
Safety Basics
Training and Instruction of Employees
A customizable and downloadable resources to help create an organizational training policy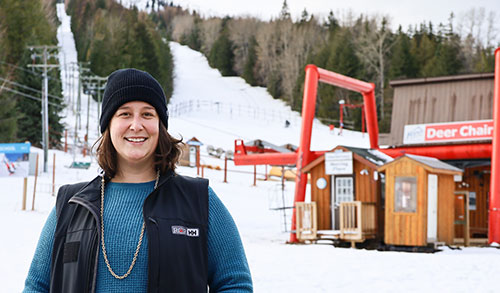 Safety Basics
Young Safety Champions Build Strong Workplace Safety Culture
Read to learn more about go2HR and CWSAA's collaboration with the Young Safety Mogul Award, and how it is recognizing the role of young health & safety workers in the workplace.
Safety Basics
WorkSafeBC Requirements
What are the WorkSafeBC requirements?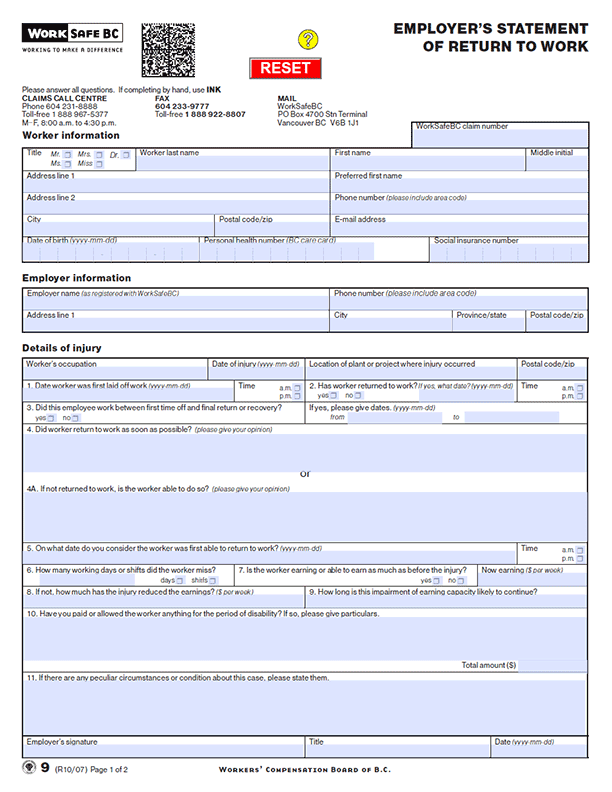 Safety Basics
WorkSafeBC Form 9: Employers Statement of Return to Work
This official WorkSafeBC form is for physicians to use when workers come to them with an injury or occupational disease.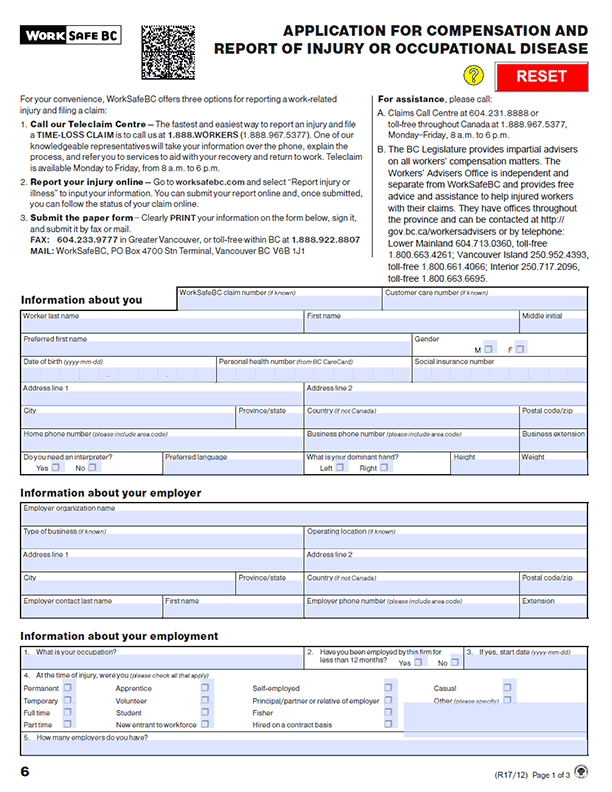 Safety Basics
WorkSafeBC Form 6: Worker Incident/Injury Report
This official WorkSafeBC form is for the worker to report an injury or occupational disease and start a claim.

//=get_template_directory_uri();?> //=get_template_directory_uri();?> //=get_template_directory_uri();?> //=get_template_directory_uri();?> //=get_template_directory_uri();?>