Bartender
Chateau Victoria Hotel and Suites
Professional
740 Burdett Avenue Victoria
1 position available
Assessible Employer: No
Open to International applicants with valid Canadian Work permits: Yes
Apply Now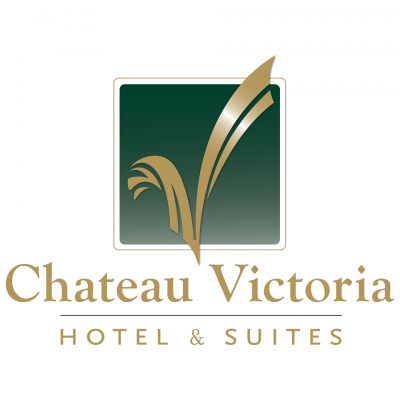 Job Description
We are looking for Bartender to join our team – Work while also enjoying one of the best views in the city!
On the 18th floor, in our recently renovated restaurant, you'll find the Vista team to be welcoming, friendly yet professional.
The Bartender at Vista will have their own lounge section, but are also able to maintain a fast pace, efficiently running the restaurant bar with gusto. This position is a blend of a service bartender and a cocktail bartender.
Responsibilities & Qualifications
* Able to efficiently mix and serve drinks in a fast-paced environment.
* Warmly welcome and greet all patrons to Vista 18.
* Monitor and observe guests dining experience. Ensure guests are satisfied with the food and service. Respond promptly and courteously to any requests.
* Maintain cleanliness of the bar, service areas and equipment.
* Complete any necessary opening or closing duties depending on the shift.
* Thank guests for their visit and invite them to return.
* Accurately complete server cash-out at the end of service shift.
* Follow established procedures and policies when completing tasks.
Act as an Ambassador for the Chateau Victoria Hotel and Suites and Vista 18.
Job Requirements:
* Working knowledge of spirits, wine and beer. Strong wine knowledge an asset.
* Minimum 3 years' experience in a comparable position.
2-3 years previous food and beverage service experience necessary.
* Must have Serving It Right certification.
* Must have cash handling experience.
* Must possess strong organization skills and attention to detail.
* Proven communication skills and ability to work positively in a team environment and respond well to direction.
* Knowledge of food handling.
* Ability to complete shifts that include constant standing, walking, bending and lifting.
Salary/Wage
Wage currently goes up to $21.35 (starting pay rate is based upon experience)
Other Perks/Benefits
* A comprehensive extended benefits package (based upon hours worked). * Union administered (employer contributed) Pension Plan. * Employee, Friends & Family hotel discount. * Vista 18 Restaurant + Lounge and Clive's Classic Lounge employee discount ~ 50%. * Other Industry discounts. * Employee events ~ holiday, employee appreciation and other team celebrations. * Learning and development opportunities. * Bike storage facilities and on site parking parking, plus a discounted bus pass program through BC Transit.
Recommended Training
Serving It Right
Job Application Process
Please complete our online application form. Click the Apply now button.

Apply Now

//=get_template_directory_uri();?> //=get_template_directory_uri();?> //=get_template_directory_uri();?> //=get_template_directory_uri();?> //=get_template_directory_uri();?>