Chef de Partie
Sodexo Live! - Vancouver Convention Centre
Supervisory
1055 Canada Place Vancouver
Accessible Employer: Yes
Open to International applicants with valid Canadian Work permits: Yes
Apply Now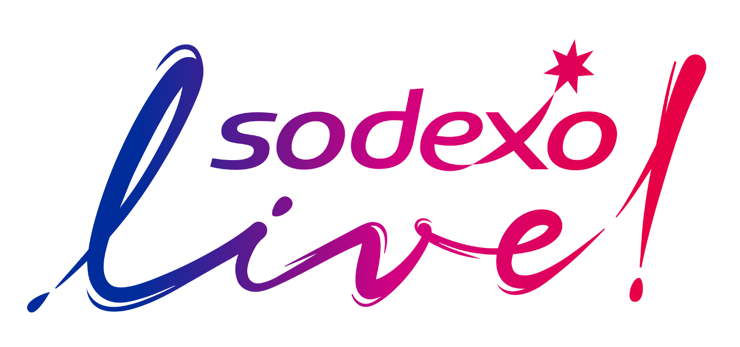 Job Description
At Sodexo Live!, we take pride in crafting exceptional events at the most prestigious venues on the planet and creating lasting memories for fans, visitors, guests and team members. Working with Sodexo Live! is more than a job; it's a chance to be part of something greater. Here, you'll build a career where 'everyday' is anything but normal. Our experiences are unique, and so are our people. Bring your personality, your background and your desire to delight others. In return, we'll give you all you need to thrive. After giving it all, you'll return home knowing that you've played your part in creating a truly unforgettable moment. '2022 Forbes Best Employer for Diversity.'
Location: We are seeking an experienced Chef de Partie (1 Full Time) for our Vancouver Convention Centre operation in Vancouver, BC.
Sodexo Live! is the Official Supplier of Food and Beverage Services to the Vancouver Convention Centre. Located on Vancouver's waterfront with a dramatic mountain backdrop, the award-winning Vancouver Convention Centre offers one of the most beautiful settings in the world. As British Columbia's flagship convention centre, the facility hosts more than 500 events and welcomes hundreds of thousands of attendees each year, while generating significant economic activity for the Province.
Principal Function:
The Chef de Partie performs as a leader in the Kitchen and will support in the large-scale food production for a variety of events.
The Chef de Partie will contribute to Sodexo Live!'s operational and financial success by following all Sodexo Live! culinary standards for sanitation and preparation, and to ensure that pastry and bakery items are of the highest quality in taste and appearance to satisfy guests expectations and to maximize food revenues.
Responsibilities & Qualifications
• Support the Senior Culinary team in a fast-paced, quality production kitchen, ensuring successful execution of large-scale production for a variety of banquet and convention events and for our retail F&B outlets.
• Prepare and coordinate orders so that items are prepared timely and with accuracy and with the absolute highest quality of taste and presentation.
• Maximize the productivity of a large culinary team, providing training, coaching and supervision, coordinating all related culinary activities.
• Work directly with the team, managing their daily tasks, delegating and assisting during operations as required; Participate with kitchen management in estimating and ordering food products for events and managing food costs closely, while maintaining our high quality standard.
• Utilize proper recipes to ensure consistent quality; presentation technique and quality standards.
• Comply with all established health, sanitation and safety procedures.
• Adhere to Sodexo Live! standards for food quality, taste, flavour and presentation.
• Ensure that food is portioned and presented according to standards, as well as guest specifications and preferences; Inspect portions and appearance of food prepared by other staff members, as directed by Pastry Chef or Pastry Sous Chef to ensure consistent adherence to Sodexo Live! standards for food quality.
• Participate and assist in coordinating the flow of work within the culinary department to maximize quality and efficiency.
• Apply consistent focus on the customer by paying close attention to detail, accommodating special requests, and never allowing less than perfect food product to leave the kitchen.
• Participate in and foster positive team relations with both front and back of the house staff.
• Perform other related duties, tasks and responsibilities as required from time to time.
• Contribute to a goal of 100% client and guest satisfaction through personal commitment to customer service and leading the culinary team by example.
Qualifications/Skills:
• Culinary degree from an accredited culinary school. Food Safe Certification.
• Minimum of 7 years experience as a cook in a fast paced environment.
• 2+ years experience in a Supervisory level Culinary position; strong leadership and decision-making skills, with proven ability to lead a team and direct employees to assigned activities.
• Demonstrated passion for high-quality culinary practices, with 2+ years of similar experience, ideally in a high-volume hotel or convention centre.
• Proficient written and spoken English communication skills in order to effectively interact with team members in a busy environment and for safety within the kitchen.
• Ability to follow written and oral direction.
• Ability to work under pressure and independently.
• Must be a highly organized, detail-oriented individual, with the ability to handle multiple tasks at one time, and work to numerous deadlines at once.
• Ability to work shifts across 7-day opening hours, including mornings, days, evenings and weekends.
Other Requirements:
• Must be able to stand and exert fast-paced mobility for entire shift. Must be able to frequently lift and carry food and other items weighing up to 50 pounds and occasionally greater. Must be able to go from warm to cold climates (workstation to coolers).
Hours may be extended or irregular to include nights, weekends and holidays.
Other Perks/Benefits
Great news! You will receive: • 100% Company paid health and dental benefits (after waiting period). • Opportunities for skills development and career progression. • Tuition reimbursement for educational and professional development. • A fresh, clean uniform provided with every shift. • Employee meals provided. • Access to free on-site gym facilities.
Job Application Process
Thank you for expressing interest in employment with Sodexo Live!. While only those candidates considered for this position will be contacted. Sodexo Live! is an equal opportunity employer. All qualified applicants will be considered for employment without regard to race, colour, ancestry, place of origin, political belief, religion, marital status, family status, disability, sex, sexual orientation, gender identity or expression, age or any other applicable Provincially protected status.

Apply Now

//=get_template_directory_uri();?> //=get_template_directory_uri();?> //=get_template_directory_uri();?> //=get_template_directory_uri();?> //=get_template_directory_uri();?>