Cook
Corbett Lake Lodge Ltd.
Other

Full Time |
Part Time |
Seasonal

10153 Highway 5A/97C Okanagan Connector, Box 327 Merritt
One position available
Assessible Employer: No
Open to International applicants with valid Canadian Work permits: No
Apply Now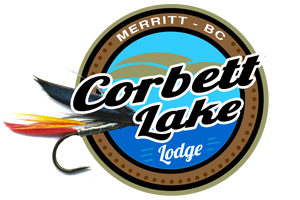 Job Description
Cook/chef
Responsibilities & Qualifications
A cook/chef with some experience to help run our kitchen for events, (we can seat up to 75) and possibly day to day service for on site guests. Not necessary to have certifications if you are qualified and competent. Must have thorough knowledge of Food Safe and Serving it Right. Should have baking skills and provide good presentation of food served. Must keep a clean and well run kitchen. We run a Chef's Choice, single seating model. A team player is needed, who works well with others and management.
Salary/Wage
19 to 21
Other Perks/Benefits
The Lodge is set in a beautiful location on Corbett Lake. A room in the lodge is available for staff housing. Recreational opportunities abound including fishing, hiking and cycling, kayaking and canoeing in the areas surrounding the Lodge. The crew are a good group of people.
Recommended Training
Foundations of Workplace Safety (includes WHMIS), FOODSAFE Level 1 by Distance Education, Serving It Right
Job Application Process
Please write to corbettlake@gmail.com with a resume and references.

Apply Now

//=get_template_directory_uri();?> //=get_template_directory_uri();?> //=get_template_directory_uri();?> //=get_template_directory_uri();?> //=get_template_directory_uri();?>