Executive Director
Kamloops Film Society
Executive
503, Victoria Street Kamloops
1 position available
Accessible Employer: Yes
Open to International applicants with valid Canadian Work permits: No
Apply Now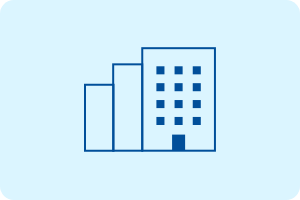 Job Description
Our Executive Director (ED) will be a creative, innovative, and enthusiastic leader who is passionate about our mission, and can build on our successes over the last 50 years. They will be an effective collaborator in leading the operations of the Kamloops Film Society (KFS), inspiring volunteers, staff, and the board of directors within an organizational culture that prioritizes inclusivity, equity, accountability, empathy, and mutual care.
Ensuring the financial viability of the organization is critical to success in this role. This includes budgetary planning and management alongside the experience of raising funds, particularly through successful grant applications, which will support the KFS's programs and initiatives.
This is an exciting opportunity for an entrepreneurial leader who can bring together vision, experience, and passion to support the realization of innovative and diverse programming. The ideal candidate will be an energetic individual who will help lead the KFS into the future.
The next Executive Director of the KFS will have high emotional intelligence, be an exceptional leader who is future focused and embraces change management and organizational growth. The successful candidate will have leadership experience and a demonstrated record of increasing success in the field of cinema or arts-related non-profit organizations.
The Executive Director of the KFS will be a motivated ambassador and will want to build on community relationships as a strong advocate for KFS in a dynamic community.
Embodying integrity and authenticity, the Executive Director will embrace a healthy organizational culture based on collaboration and strategic partnerships.
A highly influential individual who can fruitfully mobilize artistic and social resources, the Executive Director will be an inspirational leader, proven business manager, and skilled relationship builder – with a commitment to exceeding expectations.
ABOUT THIS POSITION:
• The ED will serve as the chief administrator, responsible for the overall success of programming, fundraising, community relations, and operational objectives.
• The ED will actively lead KFS' development strategy and key activities including donor development, donor engagement and fundraising events and activities, with particular focus on development of new donors through relationship building and engagement.
• The ED will provide financial control of the organization, including the timely preparation of financial information and implement appropriate internal controls, ensuring that all financial reporting is prepared with integrity and in accordance with good accounting practices.
• The ED will cultivate a strong and collaborative working relationship with the Society's Board of Directors to develop and implement governance policies.
• The ED will maintain and develop relationships within the community that enhance the visibility of the KFS.
• The ED will support a culture of engagement and teamwork between KFS staff, volunteers, and the Board, which encourages open and respectful communication, and collaborative working relationships, to ensure a meaningful and rewarding experience.
Responsibilities & Qualifications
KEY RESPONSIBILITIES:
• Leadership – Organizing and influencing people to believe in a vision while creating a sense of purpose and direction.
• Society Development – Demonstrating a proven track record of successful grant applications, fundraising, and donor development.
• Project Management – Identifying and overseeing all resources, tasks, systems, and people to obtain results.
• Stakeholder Engagement – Outreach to external stakeholders, anticipating, meeting and or/exceeding needs, wants and expectations.
• Teamwork and Employee Development – Cooperating with others to meet objectives, while providing resources to the team.
JOB REQUIREMENTS:
• 3 to 5 years experience working as a leader in the arts and culture community.
• Proven track record in sourcing and obtaining operational funding, including from granting agencies and sponsorships.
• Minimum of 2 years experience in financial and project management including budget creation and analysis.
• Preference will be given to candidates self-identifying in any of the groups below. Please indicate in your job application whether you identify as any of the following:
o Indigenous
o Visible minorities/racialized
o LGBTQ2
Salary/Wage
75000-80000
Job Application Process
HOW TO APPLY: Cover Letter. A cover letter is required as part of your application. The cover letter should include why you want to be an integral part of the Kamloops Film Society and how your experience and qualifications meet the job requirements. Resume. A resume is required as part of your application. The resume should include detailed information about your experience and qualifications. References. Please be prepared to include the names and contact info for a minimum of three referees who can attest to your abilities and experience. Interested candidates are requested to send a cover letter and resume to board@thekfs.ca with 'KFS Executive Director' in the subject line by Friday, November 17, 2023. A cover letter is mandatory for an application to be considered complete. For a more detailed description of the KFS Executive Director position, please visit https://www.thekfs.ca/job-postings/.

Apply Now

//=get_template_directory_uri();?> //=get_template_directory_uri();?> //=get_template_directory_uri();?> //=get_template_directory_uri();?> //=get_template_directory_uri();?>