Indoor Guest Services Supervisor
Whitewater Ski Resort
Supervisory
602 Lake Street Nelson
1 position available
Accessible Employer: No
Open to International applicants with valid Canadian Work permits: Yes
Apply Now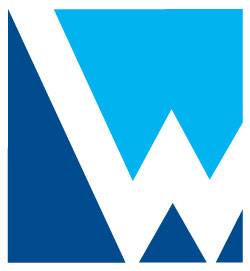 Job Description
JOB SYNOPSIS
As a Guest Services Supervisor you are responsible for enhancing the experience of our guests' day at Whitewater. You are responsible for selling all pass and ticket products, reconciling daily sales, renting day lockers, coordinating groups, organizing lost & found and a number of other duties to ensure our Guests have a safe and enjoyable visit. You will act as an information resource for the mountain and the Nelson area.
The key areas of responsibility includes Your personal interaction with our Guests will foster a friendly, knowledgeable relationship which they will look forward to renewing each time they visit Whitewater. Your primary goal is to ensure Whitewater guests have a safe and enjoyable experience.
IMMEDIATE REPORTS
Indoor Guest Services Assistant Supervisor
Indoor Guest Services Representatives
SUMMARY OF RESPONSIBILITIES
Champion a sustainable approach in daily operations, planning, and development.
Promote Whitewater's safety culture by reviewing and amending where necessary but not limited to: Department Manuals, CDPP, Employee Handbook.
Work to achieve department Key Performance Indicators (KPIs) to assist in achieving organizational goals
Embrace, promote and follow Whitewater's mission statement and values
Maintain current knowledge of legal standards pertaining to waivers, equipment, safety regulations, and OHS practices.
Act as a Brand Ambassador of Whitewater Ski Resort.
Oversee training of the Guest Services department, which includes the downtown office and ticket office, and continuous coaching throughout the season to ensure Whitewater service standards are met.
Ensuring the smooth daily operation of the Guest Services department including scheduling, inventory management, lost and found management, daily product sales, cash handling and daily reconciliations.
Working closely with the Sales & Marketing Director to manage the Sales part of the business, including managing/coordination of groups, wholesalers and general consumers.
Provide reliable and responsive customer service, management of guest comments/complaints and ensuring guests' needs are met.
Being responsible for managing guests' information and privacy.
Ensuring inter-departmental communication and cooperation in the interest of better guest satisfaction.
Ensure all staff members practice health and safety regulations and follow policies & procedures
Performing general computer troubleshooting and POS support.
Ensure that the operational budget is adhered to and all costs are controlled.
Ensuring to have a working knowledge of crisis and emergency procedures.
Assist with Special Events, including promotion and execution.
Knowledge of the mountain, duties & responsibilities.
Provide a positive, memorable, and outstanding guest experience.
Other duties as assigned.
Must be willing to travel to the mountain as well as work weekends and holidays as required.
Responsibilities & Qualifications
REQUIRED QUALIFICATIONS / EDUCATION:
At least 2 years relevant ski industry experience.
Outstanding customer service and communication skills and should be able to handle high-pressure situations.
Excellent computer and cash handling experience.
Experience in the customer services industry.
Experience in Sales is an asset.
SKILLS & ABILITIES:
To ensure success, the candidate must be able to demonstrate excellent organization and time management skills.
Excellent leadership skills and should be able to supervise and train the staff members that have been newly appointed
Able to respond quickly in a dynamic and changing environment.
Flexible, assertive, outgoing, and enthusiastic.
Please note: A current Criminal Records check will be required as part of the hiring process.
Job Application Process
Closing date: August 15, 2023. Please apply directly to Whitewater's Employment page.

Apply Now

//=get_template_directory_uri();?> //=get_template_directory_uri();?> //=get_template_directory_uri();?> //=get_template_directory_uri();?> //=get_template_directory_uri();?>