Laundry Attendant
Delta Hotels by Marriott Vancouver Delta
Front-line
6005 Highway 17A Delta
1 position available
Assessible Employer: Yes
Open to International applicants with valid Canadian Work permits: No
Apply Now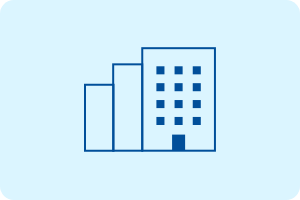 Job Description
Delta Hotels by Marriott has now opened in Delta, British Columbia, and we are looking for Laundry Attendants to join our team of hospitality professionals!
Life is too short to be stuck behind a desk all day!
Join our team as we take on the mission to provide exceptional service to our guests. 
Do you want to be a part of creating exceptional guest experiences?
We are looking for responsible, supportive, and friendly people to join our team. Do you have strong attention to detail? Are you someone who appreciates high standards of excellence? If you are someone who takes initiative and thrives working in a team environment or independently, then we think you could be a good fit for our team.
As an integral part of the guest experience, we want to hear your voice!
We are looking for people with excellent customer service and communication skills. The Housekeeping Department is a crucial part of our overall operation and there is never a dull moment. We all work together to make the hotel shine so that guests can have the best experience possible.
Responsibilities & Qualifications
Job Requirements:
Take the initiative to offer friendly assistance or answer questions from our guests
Thoroughly understand and implement brand service culture
Perform all shift checklist responsibilities
Must adhere to all safety guidelines when using cleaning materials
Must be able to lift, push, pull and carry a minimum weight of approximately 30 lbs, stand for long periods, kneel, bend and crawl, squat, and crouch.
Operates, maintains, and cleans laundry equipment according to company standards
Perform other duties as required
Qualifications & Attributes:
Good attention to detail
Good communication skills
Ability to work independently and in a team environment
Workplace Hazardous Materials Information System (WHMIS) is an asset
No education or experience is required, we will provide training
Salary/Wage
19.50
Other Perks/Benefits
WHAT WE OFFER... Competitive starting wages Accommodated scheduling practices to give team members the optimal work/life balance that suits your needs. Professional development training. You can take all the training you want/to need, and we'll satisfy your eagerness to learn and grow with us. A robust group benefits package for all part-time or full-time team members that include access to all employee assistance programs that support mental, financial, physical, and emotional well-being.
Job Application Process
Please only apply online HERE: https://workforcenow.adp.com/mascsr/default/mdf/recruitment/recruitment.html?cid=6075d62e-515f-4fc7-8ef1-fe27866a7fdd&ccId=9200279437936_2&jobId=440049&source=CC2&lang=en_CA

Apply Now

//=get_template_directory_uri();?> //=get_template_directory_uri();?> //=get_template_directory_uri();?> //=get_template_directory_uri();?> //=get_template_directory_uri();?>