Paddlesports Attendant-Alice Lake Provincial Park
Mt Seymour Resorts Ltd
Front-line

Full Time |
Part Time |
Seasonal

Squamish
5 position available
Accessible Employer: Yes
Open to International applicants with valid Canadian Work permits: Yes
Apply Now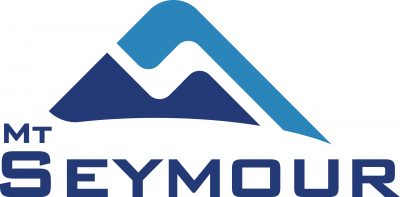 Job Description
Join Our Team as a Paddlesports Attendant!
Are you ready to dive into an exciting job that combines your love for water, adventure, and exceptional customer service? Look no further! We are seeking passionate individuals to join our team as Paddlesports Attendants at the amazing Alice Lake Provincial Park.
As a Paddlesports Attendant, you'll be part of a dynamic crew dedicated to creating unforgettable experiences for park visitors. If you're a water enthusiast who thrives on making a splash, this is the job for you!
Terms of Employment:
Hourly wage
Employment will be early June- to Sept (long weekend)
Hours of operation approximately 9:30 – 5.30/6.30 weather permitting.
Responsibilities & Qualifications
Responsibilities:
🌊 Customer Connection: Dive right into the fun by providing a warm welcome to visitors interested in paddlesports. Share your infectious enthusiasm and knowledge about our awesome park and its incredible lake.
🌊 Equipment Guru: Become the ultimate gear expert! Help visitors select the perfect canoe, kayak, or paddleboard for their aquatic adventures. You'll make sure everyone has the right equipment to ride the water in style.
🌊 Safety Superhero: Put on your cape and be a guardian of water safety! Conduct safety briefings, teach paddling techniques, and keep a watchful eye on our adventurous visitors. You'll make sure they stay safe while having a splashtastic time.
Qualifications:
🏄 Passionate Water Lover: You live and breathe everything related to paddlesports! Whether it's canoeing, kayaking, or paddleboarding, you're the ultimate water warrior with a contagious enthusiasm for aquatic adventures.
🏄 People Person: You have a knack for connecting with others and making them feel at ease. Your friendly smile and excellent communication skills will make visitors feel like they're part of our paddlesports family.
🏄 Safety Savvy: You understand the importance of water safety and can confidently handle emergency situations. Knowledge of paddling techniques and rescue procedures will ensure everyone's enjoyment and well-being.
🏄 Aquatic Athlete: You're comfortable in the water and possess strong swimming skills. Splashing around and staying afloat are second nature to you.
🏄 Team Player: You thrive in a collaborative environment where teamwork is key. Whether it's helping a colleague or jumping in to assist a visitor, you're always ready to lend a hand and make a positive splash.
Salary/Wage
$18.50/hour
Other Perks/Benefits
Perks of the Job: • A complimentary Mt Seymour Season's Pass upon completion of the season. • Discounts and perks at company partners. • 2 nights complimentary camping at our Parks, and 2 nights stay complimentary at our cabins in the 2nd year.
Job Application Process
Please submit a cover letter and resume

Apply Now

//=get_template_directory_uri();?> //=get_template_directory_uri();?> //=get_template_directory_uri();?> //=get_template_directory_uri();?> //=get_template_directory_uri();?>