Paddlesports Attendant-Cultus Lake Provincial Park
Mt Seymour Resorts Ltd
Front-line
Chilliwack
1 position available
Accessible Employer: No
Open to International applicants with valid Canadian Work permits: Yes
Apply Now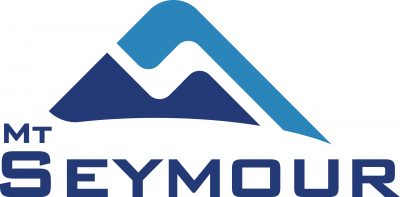 Job Description
Summary of Responsibilities:
Paddlesport Rental Attendants are responsible for providing safe and knowledgeable rental service to campers and park visitors. Paddlesport Rental Attendants should be comfortable working independently and have intermediate boating/paddling knowledge as well as excellent customer service. Outside of peak rental times, the Rental Attendant will assist other park staff with the maintenance and service of nearby facilities including Cabins and Day Use Areas.
Terms and Conditions:
Seasonal employment from June to Labour Day
Hours of operation: 11am to 7pm, Friday – Sunday
Accommodation: Live Out
Own vehicle is required to travel to and from the park.
Dress Code:
Uniform provided.
Footwear: Closed toe footwear (lightweight hiker recommended)
Responsibilities & Qualifications
Duties and Responsibilities:
Procedural:
● Provide Paddlesport rental equipment and concessionary items to all park visitors.
● Ensure that a safe, clean, and sanitary environment is maintained in all Operating Areas
● Compliance with all Sea to Sky Park Services policies and procedures as set out in the Employee Handbook
● Follow proper cash/credit handling, daily reconciliation and record keeping procedures.
Safety:
● Administer the boat safety talk to each guest.
● Enforce the safety rules and regulations, including the wearing of PFDs.
● Perform equipment and gear safety checks and ensure all issues are reported to the Park Manager
● Ensure proper completion of and understanding of the waiver forms.
● Understand and adhere to all emergency procedures outlined in the manual.
● Perform basic first aid and emergency response if required.
Other Duties:
● Outside of rental pick up/ drop off times, assist park staff with maintaining Maple Bay Cabins and servicing Day Use Areas
● Safe operation of company vehicles
Skills and Abilities:
● Cash handling experience
● Ability to keep organized and detailed records in regard to rental tracking, waiver forms, etc.
● Strong public relations and guest service skills required, must be able to be assertive while maintaining a friendly manner.
● Strong interpersonal skills to establish good working relationships with managers, supervisors, and co-workers.
● Previous experience working in an outdoor environment and the ability to work in a variety of weather conditions.
● Ability to work well under pressure in a high-volume environment.
● Must be responsible and able to work independently.
● Must be able to lift 50 lbs – handling canoes and paddleboards.
● Bending, lifting, carrying of materials
● Walking and standing up to 8 hours per day
● Ability to swim.
Qualifications:
● Previous paddling experience required, Basic Flatwater Level 1 certificate or Instructor SUP Flatwater Level 1 certificate is an asset but not required.
● Valid Occupational First Aid Level 1
● Valid Drivers License
Salary/Wage
$18-$20
Other Perks/Benefits
Complementary season pass for the 2023/24 winter season at Mt Seymour resorts

Apply Now

//=get_template_directory_uri();?> //=get_template_directory_uri();?> //=get_template_directory_uri();?> //=get_template_directory_uri();?> //=get_template_directory_uri();?>