Breakfast Cook
Home Restaurant Maple Ridge
Front-line
21667 Lougheed Hwy Maple Ridge
1 position available
Accessible Employer: No
Open to International applicants with valid Canadian Work permits: No
Apply Now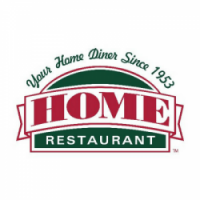 Job Description
The Home Restaurant in Maple Ridge is looking for a breakfast cook with experience in high volume kitchens.
**Availability to work weekends and holidays a must**
Responsibilities & Qualifications
Responsibilities include but are not limited to:
-Cooking orders on line for our 126 seat restaurant
-Preparing soups, sauces, gravies and other items using our franchise approved recipes.
-Stocking and Cleaning the kitchen.
-Washing dishes during times there are no dedicated dishwashers on shift.
Salary/Wage
20-23/hr
Other Perks/Benefits
Extended Medical Dental Available following 6 months employment Generous Tip Share Discounted Staff Meals On site parking
Recommended Training
FOODSAFE Level 1 by Distance Education
Job Application Process
Email

Apply Now

//=get_template_directory_uri();?> //=get_template_directory_uri();?> //=get_template_directory_uri();?> //=get_template_directory_uri();?> //=get_template_directory_uri();?>