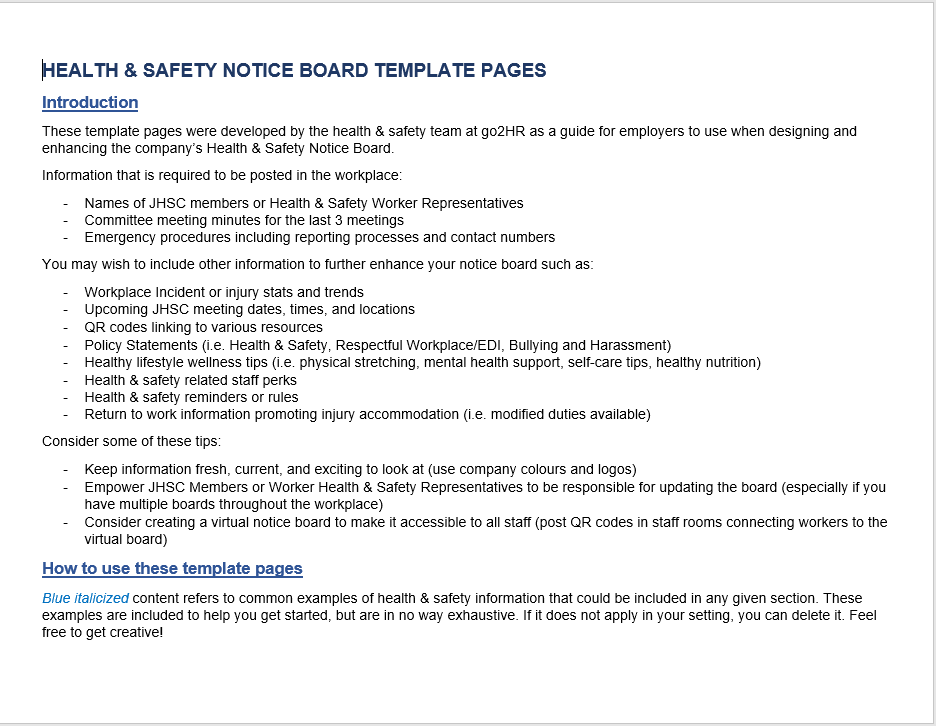 Download
Safety Notice Board Templates
These template pages were developed by the health & safety team at go2HR as a guide for employers to use when designing and enhancing the company's Health & Safety Notice Board.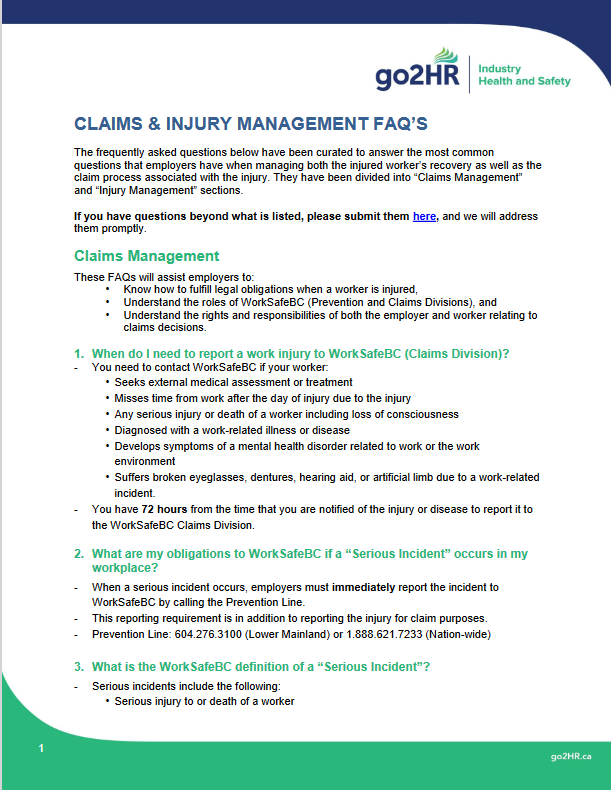 Download
Claims & Injury Management FAQs
An FAQ guide for employers about managing the injured worker's recovery as well as the claim process associated with the injury.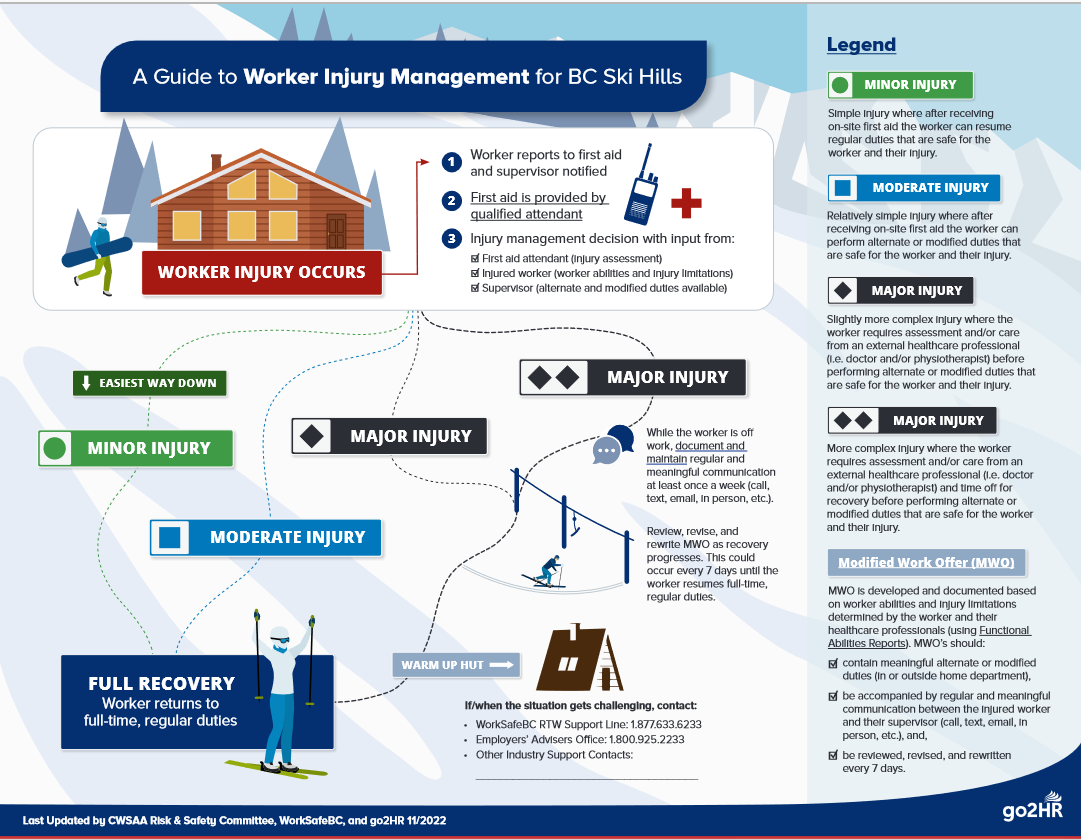 Download
Guide to Worker Injury Management for BC Ski Hills
An infographic showing worker injury management for ski hills.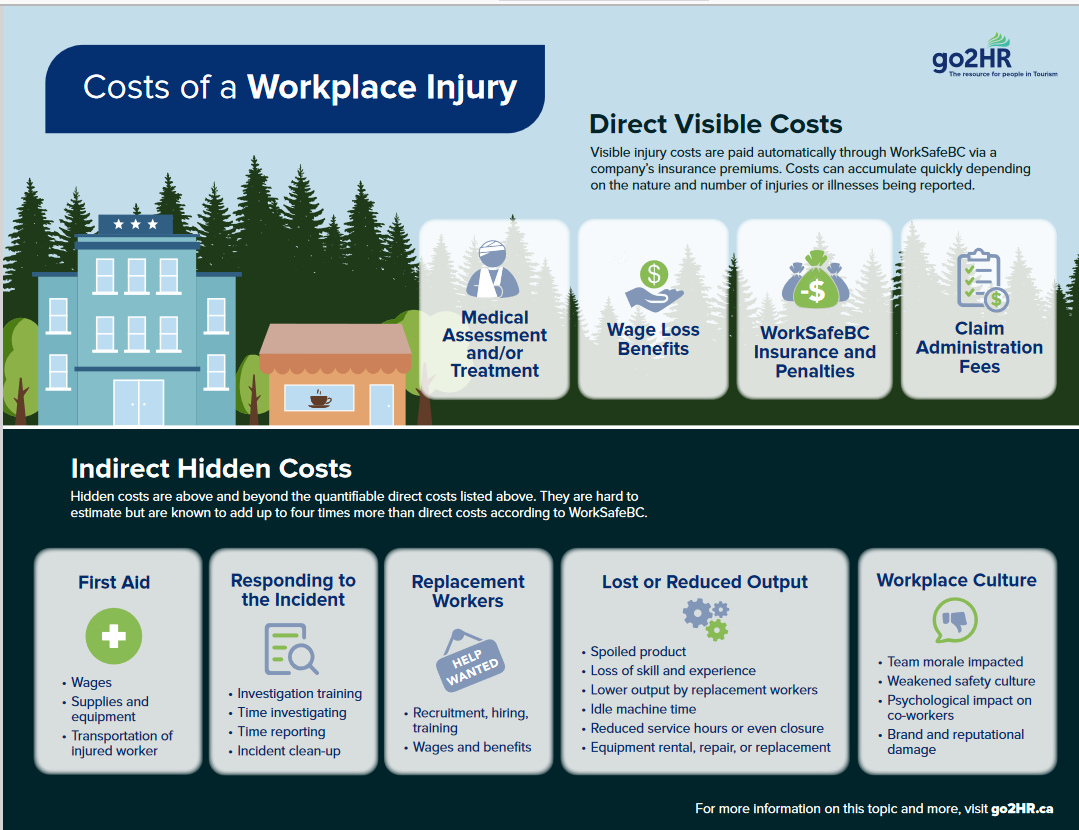 Download
Costs of Workplace Injury
An infographic showing the visible and hidden costs of workplace injury.
Download
Food Safe Supported Languages Registration Arabic
go2 FS Registration Form _ Languages 1 Arabic
Download
Course Extension Form FoodSafe
Course Extension Form
Download
Food Safe Level I Distance Education Course Extension Form
If you are interested in getting an extension on the time to complete Food Safe Level 1 Distance Learning, please download this PDF
Download
Training and Instruction of Employees
A customizable and downloadable resources to help create an organizational training policy
Download
Training and Instruction of Employees
Please find a customizable and downloadable template that you can build your training policy from. This is a great document to ensure that you have everything covered to keep your workers and workplace safe.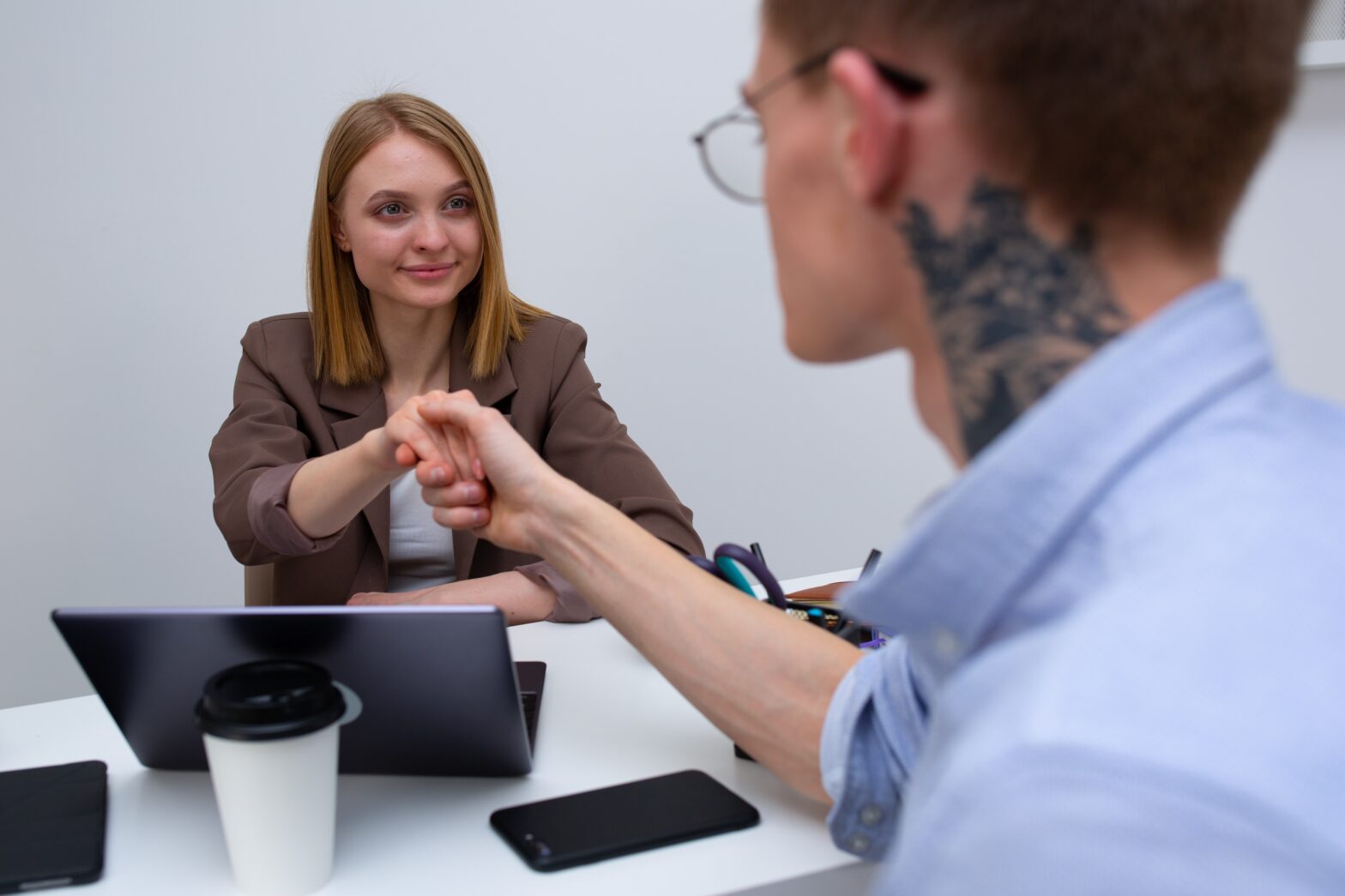 Download
Acceptable workplace behaviour (go2HR)
Providing clear expectations about what is acceptable workplace behaviour and what is not will provide clarity to all workers and reduce potential incidents of sexual harassment. It will also help to foster an inclusive, equitable workplace environment where all feel welcome and a sense of belonging.

//=get_template_directory_uri();?> //=get_template_directory_uri();?> //=get_template_directory_uri();?> //=get_template_directory_uri();?> //=get_template_directory_uri();?>