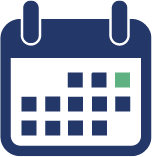 Upcoming COR Internal Auditor Training Sessions

The next Internal Auditor Training session has not been announced, click here to add yourself to the waitlist.
One of the first steps to becoming COR-certified is to identify an internal Certificate of Recognition (COR) program champion who will lead the process for your organization and become a knowledgeable resource about the COR process.
Our COR Internal Auditor Training is designed specifically for go2HR COR registered or certified employers in British Columbia.
The COR internal auditor is a permanent employee of a company, who completes the auditor training for the purpose of conducting the company's internal COR maintenance audits. It is recommended that the staff member responsible for leading your occupational health and safety program attend the training. This individual should be familiar with all aspects of your safety management system. In order to achieve and maintain certification, this individual must:
Complete the COR internal auditor training (online & virtual session);

Perform a student audit;
Sign and abide by the auditor code of ethics and

Maintain their COR internal auditor certification.
A company may have multiple internal auditors if the company is sufficiently large or complex enough to support multiple auditors. This is usually limited to companies with multiple sites located around the province where travel logistics place significant hurdles or where the company's business is diverse enough that one auditor cannot have a reasonable understanding of all its activities.
Once a COR internal auditor is certified by go2HR, the certification is valid for three years. Please note that the certification belongs to the individual who completes the training. If your COR internal auditor leaves your company, and you wish to continue to perform the maintenance audits internally, you must have another staff member obtain the certification as soon as possible.
Course Overview:
The COR internal auditor training course includes approximately 15 hours of training, 7.5 hours of online, self-paced learning, followed by a live, virtual session (approximately 6 to 7 hours, depending on class size) and a 1:1 consultation with our expert facilitator to make sure you're ready for your student audit. The online self-paced training portion must be completed prior to attending the virtual classroom session. This preparation is designed to give all students a common base of knowledge concerning the COR audit process.
What you need on the day of the training:
desktop or laptop with a reliable internet connection
quiet desk/office space to avoid interruptions
a microphone and speakers with clear audio
a camera is recommended, but not essential
The training covers the following:
an overview of the COR program;
an in-depth look at the individual COR audit elements;
how to prepare for a student audit;
how to conduct an audit using the go2HR COR audit tool: documentation, observation, and interview techniques;
how to prepare a COR audit submission: scoring audit questions and writing notes;
post-audit activities and follow-up: what happens next; and
how to maintain your status as a COR internal auditor.
Space is limited and is available on a first-come-first-served basis. We recommend that you submit your registration as soon as possible to reserve your place in the class.
If this date doesn't work for you, please add yourself to our waitlist to be informed of, and given the first opportunity to register for upcoming sessions.
For more information contact the go2HR Industry Health & Safety Team at safety@go2hr.ca

Training costs
The internal auditor training course costs $199 + GST, which allows your company to complete maintenance audits (years 2 & 3) free of charge using an internal safety champion, and includes electronic copies of all training materials (provided during the virtual classroom session), access to the online training portion, and a one-on-one consultation with the facilitator.

//=get_template_directory_uri();?> //=get_template_directory_uri();?> //=get_template_directory_uri();?> //=get_template_directory_uri();?> //=get_template_directory_uri();?>