The COR audits assess different elements of your safety management system. Similar to an "open-book" exam, you will be provided with an occupational health and safety audit tool prior to the audit which outlines what the auditor will be reviewing so you will be fully aware of what they're looking for with regards to documentation, observation of your workplace, and interviews with your employees. The COR audit includes the following elements:
✓ Management & Leadership Commitment
✓ Hazard Identification & Control
✓ Safe Work Procedures
✓ Inspections
✓ Investigation of Incidents
✓ Training
✓ Program Administration
✓ Joint Occupational Health & Safety Committee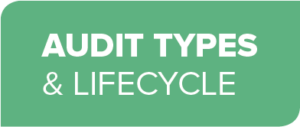 There are two types of audits required: certification/recertification audits and maintenance audits. Certification audits are required in Year 1 and Year 4 and are performed by external auditors. Maintenance audits are required in Years 2 and 3 and can be performed by an internal or external auditor.

The purpose of the maintenance audits is twofold. First, it shows that the company is maintaining the system originally audited by the external auditor during the certification audit. Secondly, it provides an ongoing status check on the progress of recommendations made during the last certification audit. Maintenance audits do not need to achieve a minimum score in order to pass. Maintenance audits must be completed within six to twelve months following the previous audit (certification or maintenance). Maintenance audits can be conducted by a go2HR-certified external auditor, internal auditor, or student internal auditor. Choosing to use an internal auditor to conduct the maintenance audits will save your company money.
To meet the minimum COR standards, each certification audit must:
Attain an 80% overall score;
Attain a minimum of 50% in each element; and
Meet the established quality assurance standards of both go2HR and WorkSafeBC.
Internal auditor vs external auditor
| | |
| --- | --- |
| External auditors are independent consultants trained and certified by go2HR to complete certification (Year 1), maintenance (Year 2 & 3) and recertification (Year 4) audits. | |
| Internal auditors are employees of your company, trained and certified by go2HR to complete maintenance (Year 2 & 3) audits. In many cases internal auditors also take on the role of safety champion and help to develop and maintain a company's safety management system. | |

The scope of the audit for your organization may vary, depending on the number of employees, operating locations and the diversity and seasonality of your operations. Work with your COR external auditor or go2HR to determine the required scope for the audit.

Scope:
Audits utilize three methods of collecting data – observation, documentation and interviews (ODI). Each site visit must consist of at least observations and site-specific record review (if the records were not already reviewed at the main office). Depending on the complexity of the company, it may not be necessary to perform interviews at all sites that are visited.

Sampling:
An organization's audits must encompass a representative sample of all operations, activities and facilities within its control where permanent, casual or temporary staff may work, where relevant activities are running at a minimum of 70% operating capacity. As part of the background information gathering process, all operations, locations and sites should be outlined and assessed to determine which to include in the audit, during which season.

Operations:
Your organization may have different types of operation. For example, if you are a ski area, you may also have accommodation and food and beverage services. Depending on how your organization is registered with WorkSafeBC (i.e. which Classification Units (CUs) your WorkSafeBC Account is registered in), you may have the option to audit all or just some of your operations.

Locations:
Your organization may have different operating locations. For example, if you are a restaurant chain, you may have multiple locations across BC. During the audit planning stage, you must communicate with go2HR to help ensure all locations are correctly identified.

Sites:
For the purposes of COR audits, a "work site" will be defined as "any location where a worker is, or is likely to be, engaged in any occupation for their employer." For example, a hotel may be listed as a company's official location. Meanwhile, the restaurant across the street, at an entirely different address, is also thought to be part of the overall location. In this case, the auditor would need to cover both the hotel and restaurant, since the activities undertaken at each site are very different.

Seasons:
Some outdoor hospitality operations are seasonal in nature, such as those that relate to snow sports or golf. In these cases, seasonality must be taken into consideration, with the audit performed when the relevant activities are running at a minimum of 70% operating capacity. This helps ensure that the audit is representative of how the company operates during their "normal business" times. While it is recognized that this is often the least convenient time for an audit, it is an unavoidable requirement.

//=get_template_directory_uri();?> //=get_template_directory_uri();?> //=get_template_directory_uri();?> //=get_template_directory_uri();?> //=get_template_directory_uri();?>